South Korea's Energy Consumption In 2020 By 4%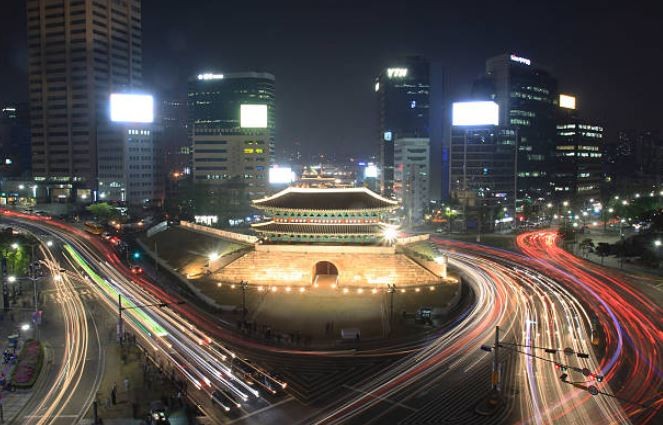 The energy consumption of South Korea in 2020 dropped by 4 percent for the second consecutive year amid the economic slowdown brought about by the coronavirus pandemic, a report on Wednesday says.
The drop follows 0.6 percent on-year decrease in the year 2019. It had been the first annual drop within ten years.
In a report from the Korea Energy Economics Institute (KEEI), a national policymaker on energy and natural resources, the country's overall consumption fell by 4 percent compared last year with the energy consumption at about 222.1 million tons of oil equivalent (TOEs).
The decrease is linked to the COVID-19 outbreak, which caused lockdowns and the closure of many businesses and factories as people are ordered to stay at home in the government's efforts to contain the virus. The pandemic had caused the fourth-largest economy of Asia to hit the skids.
The transportation's energy consumption has seen to drop dramatically at the fastest pace that recorded 9.4 percent as the pandemic restricted movements of the people.
Meanwhile, the use of energy in the industrial section fell to 3.8. This accounts for the biggest part of the entirety. However, the consumption in the household and commercial section increased by 0.6 percent as people were forced to stay at home due to the COVID-19 virus.
The drop in South Korea's energy consumption caused the country's energy imports on-year to dive at nearly 32 percent to $86.43 billion last year. The accounted amount for 18.5 percent of the country's total imports is reportedly the lowest portion within 24 years.
Meanwhile, Korea Energy Economics Institute estimates the country's demand for energy to increase by 4.1 percent on-year for 2021 as the South Korean government has been doubling its effort to escape from the pandemic.
The vaccination rollout for South Korea's citizens is currently administered by the government using the AstraZeneca and Pfizer vaccines.
© 2022 Korea Portal, All rights reserved. Do not reproduce without permission.