GRAMMYs No-Show Ariana Grande Will Collaborate With Demi Lovato On Her Album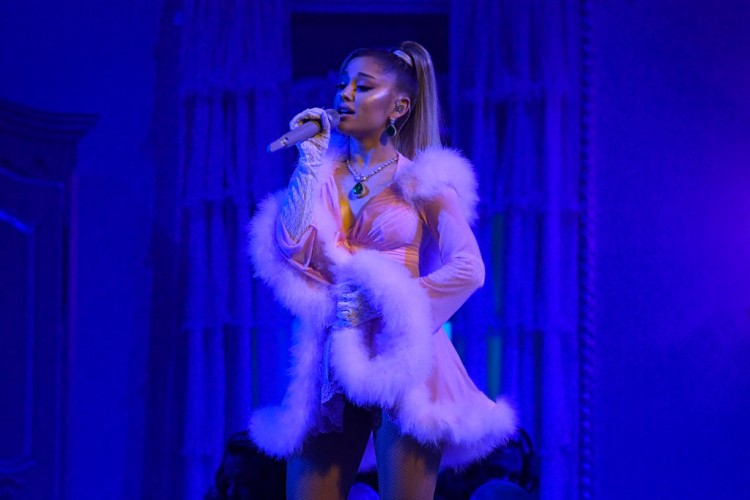 Ariana Grande was a no-show at the 2021 GRAMMYs, despite winning her historic nomination. It would have been her first-ever Grammy Award for the Best Pop Vocal for "Sweetener."
"I know I'm not there tonight... I know I said I try not to put too much weight into these things..." the "7 Rings'' songstress tweeted, with gratitude for the award she received. "This is wild and beautiful. Thank you so much."
However, Ariana Grande was active on social media that night, greeting her co-stars with their accolades. The 2021 GRAMMYs awarded the best performances in the worldwide music industry, including Harry Styles for Best Pop Solo Performance for "Watermelon Sugar," Lady Gaga and Ariana Grande for Best Pop Duo/Group Performance for "Rain On Me," James Taylor for Best Traditional Pop Vocal Album for "American Standard," and more.
Like how Halsey has collaborated with BTS in their "Boy With Luv" song, and how Selena Gomez was featured in BLACKPINK's "Ice Cream," it has been confirmed by several media agencies that Demi Lovato is collaborating with Ariana Grande for the upcoming album of the "Confident" singer.
The upcoming album is titled "Dancing With The Devil... The Art Of Starting Over." The 28-year-old songstress also revealed her collaboration with Ariana Grande was actually a "last-minute" addition to her album.
Ariana Grande also posted her vocals the previous days in her Instagram Story, writing, "backgrounds on a song for a friend."
Demi Lovato followed through when she re-posted this story by Ariana Grande, adding touching emojis.
Ariana Grande on Tuesday has also at last settled the lawsuit that claimed she plagiarized "7 Rings." Previously, she has been accused of copying the tunes in her "7 Rings" song from "My Favorite Things," a classic song featured in the hit Broadway musical, "The Sound Of Music."
© 2022 Korea Portal, All rights reserved. Do not reproduce without permission.