Zack Snyder Confirms The Delay In The Global Premiere Of 'Justice League'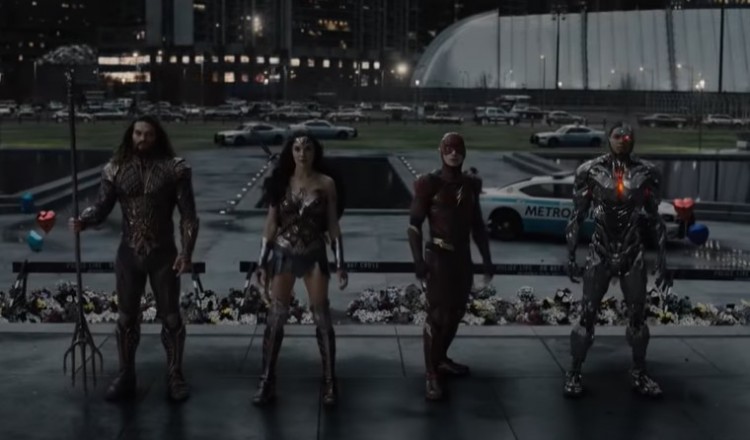 Just as the world looks forward to the worldwide premiere of Zack Snyder's version of "Justice League," even the director and actor Ray Fisher, who is portraying Cyborg, has confirmed the circulating delay to happen.
Media outlets cited Screen Rant, saying that the virtual premiere of Zack Snyder's "Justice League" has been delayed due to the outages suffered by Microsoft. This glitch has made it challenging for people to gain access to the online event.
Even Zack Snyder and the actors talked about this on Twitter. The director is aware of it. He said on Twitter, "I have no words. Still waiting for info. So sorry."
Ray Fisher, who will be seen portraying one of the Justice League superheroes, Cyborg, tweeted, "Thank you to all who are waiting to receive access to the virtual premiere of #ZackSnydersJusticeLeague... Would that I were really Cyborg right now and could fix this."
The four-hour movie is slated to happen on March 18th.
'Repetition'
There are already news agencies that reviewed the film, saying it is lengthy and is "bad."
Darren Franich on Entertainment Weekly said, "Repetition overflows. There are two Nick Cave songs, and two crucial car crashes. Aquaman majestically removes his shirt twice. The camera caresses the Mercedes-Benz logo in Bruce Wayne's car, and three minutes later the camera pans across the Mercedes-Benz logo on Wonder Woman's car... Superman flies into space to stretch his arms into a Christ pose, just like in 2013's 'Man of Steel.'"
Ends with a cliffhanger?
Screen Rant also revealed that the Zack Snyder version of "Justice League," also known as the Snyder Cut, will end with a cliffhanger. Fans clamored to see his take after he left directorial duties during the 2017 version of "Justice League" due to the need to attend to his family.
Furthermore, producer Deborah Snyder and wife to Zack Snyder also revealed with Insider how his husband had to cope up with the demise of their daughter to make "Justice League" a reality.
You can purchase your access to Zack Snyder's "Justice League" showing on HBO Max.
© 2022 Korea Portal, All rights reserved. Do not reproduce without permission.