Kim Seon-ho Cries As He Faces His Fears In '2 Days & 1 Night' Horror Episode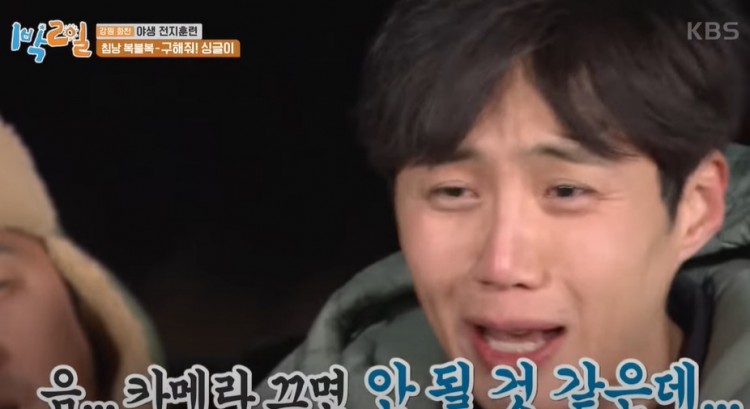 Kim Seon-ho is funny, more so when he cries out of facing his fears in this horror-themed episode of the KBS reality show, "2 Days & 1 Night." See everything that happened in this Korea Portal piece.
He looks adorable when he is scared, as he took on a horror-inspired mission on the KBS reality show. On the March 14th episode, the "Start-Up" star and other cast members were tasked to complete a challenging mission so they can be able to get their sleeping bag. It is not yet Halloween, but this spooky episode had Kim Seon-ho bursting into tears.
Without light or in pitch darkness, the stars had to walk a long distance to a haunted abandoned building right at the other side of the island and go on a mission to rescue a doll in one of the rooms. They did not have any companions, as they had to walk to the building one by one.
Terrified
It was a terrifying task, with Kim Seon-ho asking, "Can we just forfeit?" The celebrities then agreed to do the task when the show agreed to give them additional food aside from the sleeping bags.
Surprisingly enough, Kim Seon-ho was the first to be selected to walk to the building. He was heard saying, "If I accidentally curse during the mission, please edit it out! I am going to be screaming a lot to try to feel less scared."
Walking to the building
Once the journey to the building started, Kim Seon-ho noticed how it was decorated so it would feel scarier. He was screaming throughout the task.
The "Start-Up" award-winning actor was able to complete the task assigned to him, but he was literally crying when he returned the doll.
"He is really crying. He is really crying!" his co-star Moon Se-yoon was heard saying. "Why are you doing this to him?"
"Turn off all the cameras! Ugh, I really made up my mind and tried my best so that I wouldn't be humiliated, but..." Kim Seon-ho also said.
© 2023 Korea Portal, All rights reserved. Do not reproduce without permission.