Unforgettable Moments At The GRAMMYs 2021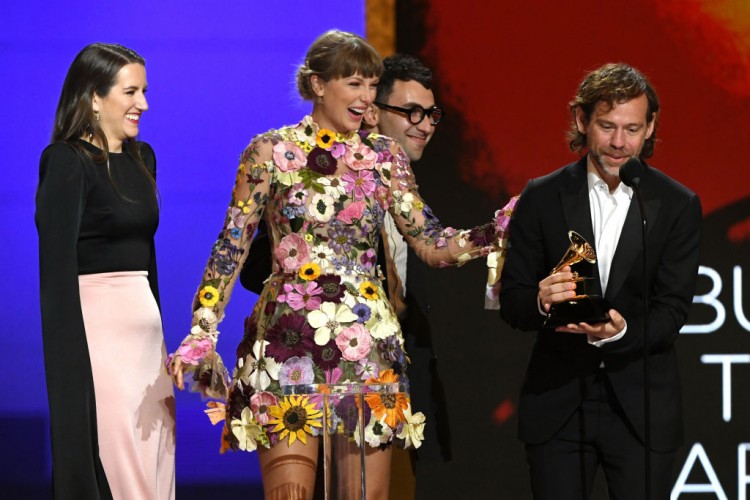 The 2021 GRAMMYs has concluded, postponed from its original schedule at the beginning of this year due to the pandemic. The organizers chose to have it with no in-person attendance to adhere to the health protocols. The GRAMMYs is one of the biggest events in the music industry, honoring the best recordings, artists, compositions, and more.
Here are the best and unforgettable moments at the awarding ceremonies.
Women in their historic wins
It seems that the 2021 GRAMMYs was the extension of the International Women's Day with female artists like Beyoncé as the most successful woman in the history of the Grammys, receiving the Best R&B for "Black Parade."
Not only this but Taylor Swift's "folklore" also won Album of the Year, becoming the first woman to win this prize three times over.
Dua Lipa's performance
Dua Lipa showcased her rendition of "Don't Start Now" and "Levitating" with DaBaby and a dance troupe. Despite performing this several times in various events and award shows in the past, she never fails to deliver new in each of her performances.
K-Pop at the GRAMMYs
Many fans were upset by BTS's loss at the GRAMMYs, with many fan bases worldwide expecting they would win their nomination, Best Pop Duo/Group Performance for "Dynamite." However, the K-Pop singing sensations shared a big update on their upcoming projects.
"We really want to see ARMY now and I'm sure ARMY are feeling the same emotions that we're feeling," BTS stated. "So we'll be back with even greater music and good performances, even better music. We'll work hard for this next year as well and then we'll be back with great music and great performances that you can look forward to."
Of course, the red carpet fashion. The 2021 GRAMMYs has been star-studded, despite the virtual show.
Hosted by Trevor Noah, the 2021 GRAMMYs saw the triumphs of Billie Eilish winning Record of the Year with her "Everything I Wanted," Megan Thee Stallion featuring Beyoncé winning Best Rap Song with "Savage," H.E.R.'s "I Can't Breathe" winning Song of the Year, and so much more.
© 2022 Korea Portal, All rights reserved. Do not reproduce without permission.