Brave Girls Achieve A 'Perfect All Kill' With 2017 Song 'Rollin'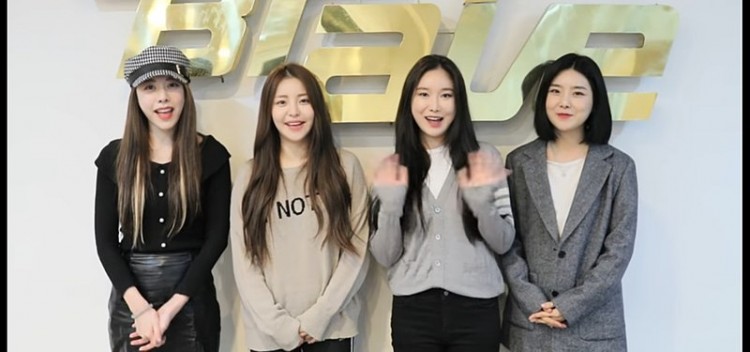 February 2021 was something for the K-pop girl group Brave Girls as a compilation video of their song "Rollin" was uploaded on YouTube and instantly became viral. Because of this, the group got their most significant achievement yet as Instiz's iChart announced that "Rollin" achieved a "Perfect All Kill." Many of the fans expressed their happiness and congratulated the group for reaching this far.
For a song to get a perfect all-kill in the charts, it should be #1 on the daily and real-time charts in listings like Bugs, VIBE, Genie, and MelOn. The song should also top #1 the weekly and real-time charts of iChart.
Only two songs have so far reached this achievement. The other song that got a "Perfect All Kill" was the song "Celebrity," performed by IU.
Under the label Brave Entertainment, Brave Girls debuted in 2011 and is currently composed of the following members: Minyoung, Yujeong, Eunji, and Yuna. The past members of the group were Eunyoung, Seo-a, Yejin, Yoojin, Hyeran, and Hayun.
They released their first debut album, "The Difference," on April 7, 2011. Aside from the album release, a music video for the title track "Do You Know" was also released. This was then followed by the release of the music video for "So Sexy" on June 8.
The group went on hiatus some-time in 2014. They returned in 2016 after two and a half years. Their song "Rollin" was released in 2017, which was then followed with a "new version," which was released a year after.
Following the sudden trend of "Rollin," the group became active again, and promotional activities continued. However, member Yujeong revealed previously that both she and Yuna moved out of their dorm before "Rollin" went trending, and the group was almost close to disbanding.
With the group finally back on the surface, fans are hoping that the group will remain active and hopefully will release new songs very soon.
© 2022 Korea Portal, All rights reserved. Do not reproduce without permission.