South Korea Agrees To Pay More For U.S. Forces Stationed In The Country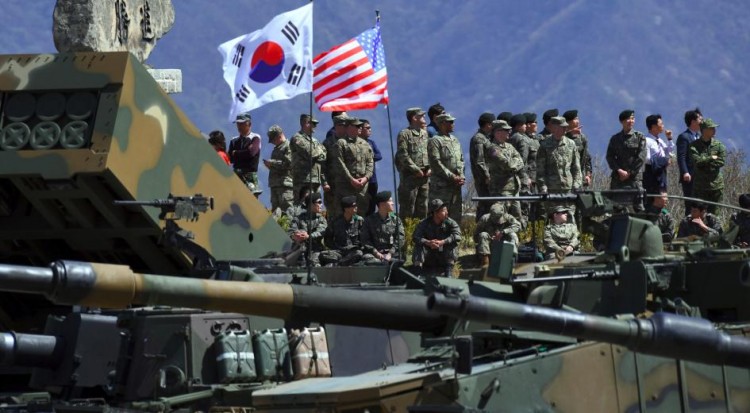 The Biden administration swiftly took action to mend and reconnect with its allied countries like South Korea. It is undeniable that the previous administration has caused both countries to a rift with each other.
In a recent report, both South Korea and the United States have agreed to share defense costs that are expected to cover several years. This agreement, in general, follows the recent one-year deal that recently struck Japan, where the United States has a record of some 55,000 military personnel.
Reports say that everything will be finalized when both Secretary of State Antony Bilken and Defense Secretary Lloyd Austin will be visiting Seoul and Tokyo this month to reassure their allies. The finalized deal will also have to require the National Assembly's approval, South Korea's parliament.
The State Department expressed this deal with reaffirm the United States-South Korea alliance and will be the "linchpin of peace, security, and prosperity for Northeast Asia."
According to the United States State Department of Political Military Affairs, the agreement in principle will include a "negotiated increase" in Seoul's contribution for the 28,500 American troops that would be stationed in South Korea. The specific amount of increase was not mentioned.
The country agreed to an increased contribution of 8.2% back in 2019, in line with that year's increase in the military budget. In 2020, the Trump administration rejected the offer, which was a hike by 13%.
The rift grew even more during the Trump administration when there was a reported demand of a 500% increase in Seoul's contribution. This demand has led to a standoff in cost-sharing discussion after the previous deal was expired back in 2019.
Many have expressed that that rift with the previous U.S. administration has caused South Korea to be vulnerable to possible military and terror attacks. It felt like the country facing its long-time rival North Korea alone.
© 2021 Korea Portal, All rights reserved. Do not reproduce without permission.