Treasure's Jihoon Debuts Successfuly As SBS 'Inkigayo' Newest MC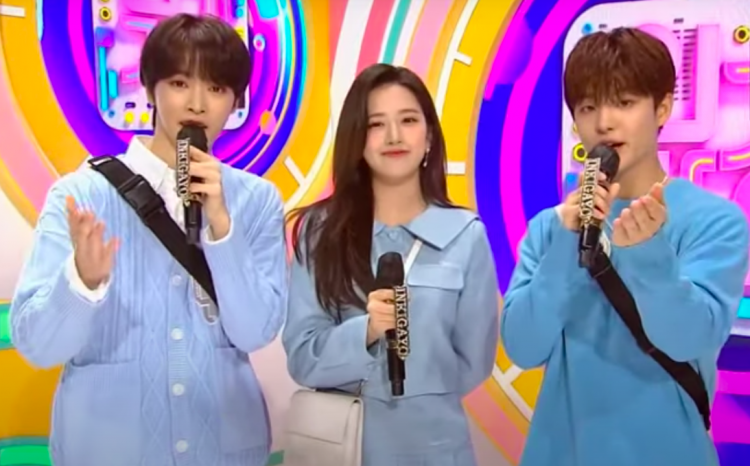 Treasure's Jihoon is the newest MC for SBS "Inkigayo," and his debut is one of the most successful in the history of K-pop. The young singer is a member of YG Entertainment's newest boy group, "Treasure."
On March 7, Jihoon first appeared for his MC debut on "Inkigayo." Netizens and fans of the boy group have praised him for having great harmony with other MCs, NCT's Sung Chan and IZone Ahn Yu-Jin.
He appeared to look very youthful and charming for his debut, wearing a light blue costume. The fans' hearts were easily captured with Jihoon's coolness. His choice in clothing made him stand out on the stage.
During his time to speak, he expressed his determination to be an MC with a lot of energy and to make the viewers of the show smile every Sunday.
There is no doubt that Jihoon's ability to be an MC is great as he previously boasted his MC abilities in "MC Dream Tree." The chemistry between the three MCs has greatly been reviewed by the viewers, and they are more than happy with the trifecta.
According to reports by Naver, Treasure's synergy with |"Inkigayo" is also very important as Treasure is expected to be the leader for the next generation of K-pop acts.
Currently, Treasure has been breaking records since its debut, and the group has proven itself by ranking as the number one "fastest-growing artist" in 2020. They also ranked number 6 in the "World's Most Loved K-pop Artist" category, and they were evaluated as monster rookies.
Furthermore, their remarkable achievement with the sale of their first series album, "The First Step," was shocking. The rookie group sold over a million copies, which is not an easy feat.
They also debuted in Japan, in which they won major rookie awards thanks to the support of their fans.
© 2023 Korea Portal, All rights reserved. Do not reproduce without permission.