Sony Pictures In The Works: Animated Musical That Follows A Demon Hunting K-pop Girl Group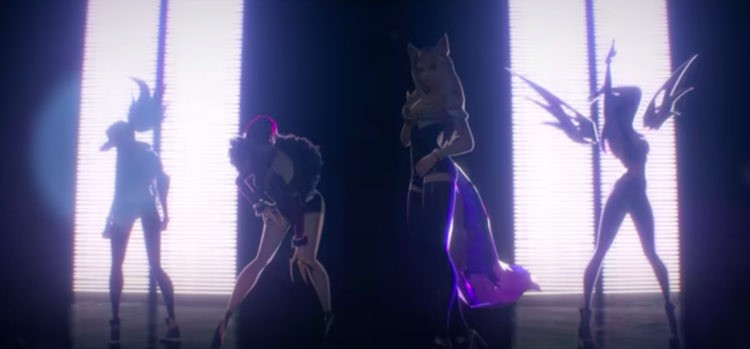 Sony Pictures Animation has revealed that they are in the works of making a musical film that will take on the K-pop genre.
In a surprise announcement made just today, the company shares that the new movie will be about female K-pop stars who are also demon hunters. Apparently, the said girl group in the animated film slay evil between their many gigs.
The production company Sony is behind the Oscar-winning Spider-man animated film "Spider-man: Into The Spiderverse." Their newest project is a big leap for the production company, but they believe the movie "K-pop: Demon Hunters" will be a big hit.
Directors Maggie Kang and Chris Appelhans are working scrupulously to make "K-pop: Demon Hunters" a one-of-a-kind animated musical. According to Kang, whose credits include "The Lego Ninjago Movie," she is mounting the project to pay homage to her ethnic background and her Korean pride.
"Having been a fan of the genre since its beginnings in the '90s, this film is my love letter to K-Pop and my Korean roots. It encompasses and celebrates everything K-Pop is - it's the film I would want to see as a lifelong fan and I hope the millions of K-Pop fans out there in the world will feel the same," said Kang.
"K-pop: Demon Hunters" is described to be an action-adventure, which follows a world-renowned girl group. The girls are balancing their lives between being in the spotlight as well as saving the world.
One of the directors, Chris Appelhans, shared his excitement for his and Kang's newest venture. He had always wanted to do a movie about the power of music. He said that K-pop is the greatest embodiment of this in our lifetime, and they were really excited to honor and showcase that through the lens of animation.
The release date has yet to be announced.
© 2023 Korea Portal, All rights reserved. Do not reproduce without permission.