Kwon Mina Of AOA Reveals She Was Sexually Assaulted By A Famous Actor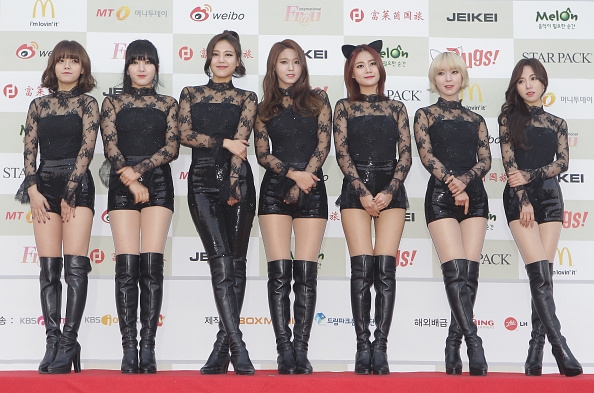 Kwon Mina, a former member of the girl group AOA, shared some despairing news on one of her lengthy Instagram live broadcasts.
During the broadcast, the singer and dancer shared that he was sexually assaulted by a male celebrity back when she was in middle school. She opened up about her difficult past, which she explains started in elementary and all throughout her school days.
In the live broadcast, she shares that she had to work extra hard and that she ended up quitting school because of all the work she had to do. When she was in high school, she dropped out and took the GED while being immersed in her trainee life.
She then began to tell the viewers of her live broadcast about her experience with sexual assault. Kwon Mina claims that a friend of hers told her that she was going somewhere. She ended up being worried and was forced to accompany her.
"When I got to the empty house, another boy - some sunbae a year or two older than I am - smacked me in the head with a beer bottle and then started kicking me. I stood there getting beaten, while several other male students also remained in the same room," She said during the live broadcast.
She then confessed that the person who sexually assaulted her was a famous celebrity. Kwon Mina did not drop any names or any clues as to who it was as she feared that people would know immediately.
"If I told you his name, you would know because he's a celebrity now. I was so angry after the sexual assault. I wasn't able to walk well after the assault, so I had to crawl my way home," she continued.
According to her, the person who assaulted her immediately apologized, and she ended up not reporting it to the police.
© 2023 Korea Portal, All rights reserved. Do not reproduce without permission.