EXO's Baekhyun Is Ready For His Solo Comeback
by
Kim Jam
/ Mar 05, 2021 04:00 AM EST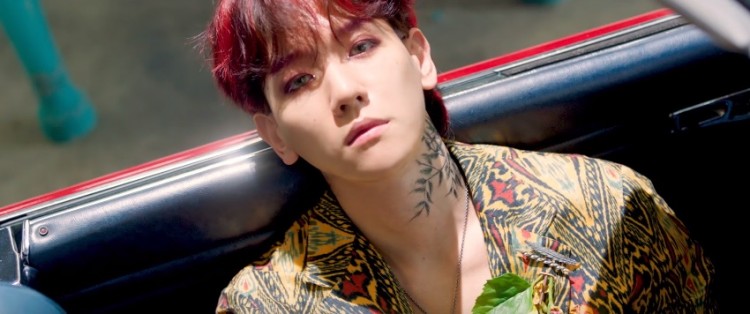 Baekhyun of EXO unveiled that his new solo album would be released on the last day of the first quarter of the year.
Baekhyun's label SM Entertainment confirmed that it would be released on March 30 after reports circulating online.
It has been ten months already when Baekhyun released his second solo EP called the "Delight," The artist has been busy promoting his digital single "Amusement Park" during the last month of last year.
The EXO member also released his Japanese solo EP dubbed "Baekhyun" in the first month of this year.
His solo debut EP "City Light" sold the most for a solo musician in 2019.
"Delight" is sold with over 1 million units in about one month, becoming the first million-selling album of a solo artist after Kim Gunmo in 2001.
It also made him the second K-pop artist to have a million-seller both as a solo and as a group after Seo Tai-ji, who achieved the feat in 2000.
All of his solo EPs topped global music charts as well. The veteran idol hosted an online concert, his first as a solo, attracting 110,000 fans from around the world in January.
After the fans learned about the comeback, the #BAEKHYUN_Is_BACK was trending in South Korea.
"Can't conceal my excitement for all the content he will be giving us Loudly crying face #BAEKHYUN_is_Back Prince #BAEKHYUN @B_hundred_Hyun #EXO," Twitter fan @byunieve11 said.
"FINALLY!!! LETS GO AND GIVE OUR BOY ALL THE LOVE HE DESERVES!! #BAEKHYUN_is_Back," Twitter handle @byuniesolo stressed.
"I CAN NOT HANDLE THIS STRESS AND EMOTION. #BAEKHYUN_is_Back #EXO_COMEBACK," @_exolbebe_ twitted.
"I am not saying that this is his last comeback before hiatus but that's exactly what I am saying. So let's do our very best and challenge THE QUEEN Delight! We can do it for him as a "thank you" for all these years Red heart #BAEKHYUN_is_Back," @libertedelanuit said on Twitter.
EXO fan-based were joyful yet saddened at the same after a report came that EXO member Chanyeol will not be in the limelight due to his military enlistment this month.
© 2021 Korea Portal, All rights reserved. Do not reproduce without permission.