SEVENTEEN Mingyu To Take Temporary Hiatus Amidst Bullying Scandal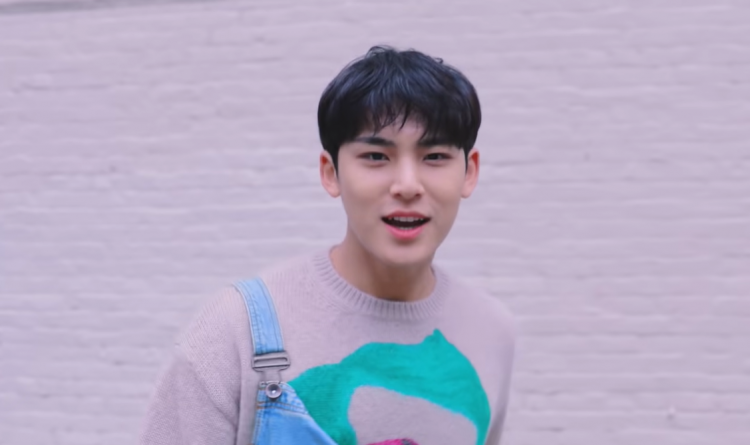 *Trigger Warning: This article includes descriptions of bullying.
The Korean entertainment industry was stirred after a series of school violence allegations concerning K-Pop idols and actors surfaced.
One of the K-Pop idols accused of being a perpetrator of school violence was SEVENTEEN Mingyu.
SEVENTEEN Mingyu's Bullying Allegations
Recently, claims of bullying against SEVENTEEN Mingyu were raised in an online community forum. Alleged alumni from Mingyu's middle school accused the idol of being part of a group of students who bully others. Days after, another alleged classmate of Mingyu came forward to reveal that the SEVENTEEN members once bullied a classmate with autism.
Not only that, but the rapper of SEVENTEEN was also accused of sexual harassment when an alleged former classmate shared that the idol made sexual jokes to her. Furthermore, the alleged sexual harassment victim shared a photo of pieces of evidence that she went to seek professional help and shared the situation with her therapist.
Mingyu's Hiatus
Amidst all the accusations against Mingyu, his agency, PLEDIS Entertainment, denied the claims of bullying, especially the claim that the idol bullied a classmate with a disability. PLEDIS shared that they have identified the alleged victim and talked with the mother, who said that her child and Mingyu are on good terms. The alleged victim's mother also shared that she knows the names of the students who bullied her child and confirmed that Mingyu did not abuse him.
Still, PLEDIS is working on verifying the other accusations against their artist. Because of this, the entertainment agency is asking for understanding for taking a long time to verify the claims. Meanwhile, SEVENTEEN's Mingyu expressed his apology for the issues and caused concern to all his fans. The idol also shared that he will be taking a temporary break from the entertainment industry.
Stay tuned for more updates regarding the issue.
© 2023 Korea Portal, All rights reserved. Do not reproduce without permission.
Tags:
Seventeen
,
seventeen mingyu
,
Mingyu
,
Mingyu hiatus
,
SEVENTEEn Mingyu hiatus
,
SEVENTEEN Mingyu break
,
Seventeen Mingyu Bullying
,
Mingyu bullying
,
Mingyu sexual harassment
,
SEVENTEEN Sexual Harassment
,
Pledis Entertainment
,
SEVENTEEN Mingyu Bullying Update
,
K-pop
,
K-Pop bullying
,
k-pop news
,
K-Pop Updates