BMW, Apple Ideal As Car Manufacturing Partner
by
Kim Jam
/ Feb 27, 2021 03:04 AM EST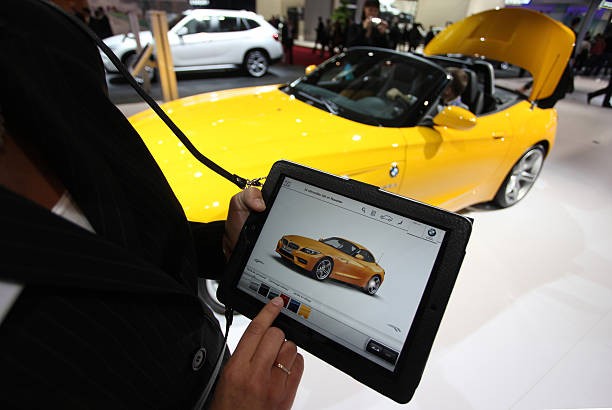 According to analysts, BMW and Apple are companies that have similarities in terms of innovative leadership, superior brand equity and design, and excellent in global manufacturing with value chain management.
"In our view, BMW would be the ideal partner for Apple," analysts Arndt Ellinghorst and Toni Sacconaghi said in a report.
Reports surfaced about Apple Inc.'s underground plans to have lit up car parts of the global car industry recently.
According to reports that the iPhone maker's project regained momentum with new hires and talks with potential partners and discussions have focused on Asian carmakers, including Hyundai Motor Co., it's not the first time BMW's name has entered the mix.
"Apple has various partnerships with carmakers and many have integrated Car Play into their infotainment systems. Furthermore, BMW is the first brand to offer a digital car key via the iPhone. Therein lies an important question for Apple to answer: 'Building a car' versus 'getting into the car,'" A.M. Sacconaghi and Arndt Ellinghorst, Wall Street analysts at Bernstein Research covering U.S. IT hardware, said in a 28-page analysis to clients, Thursday.
Analysts said that regarding the production of the so-called iCar, Apple would be able to subcontract manufacturing of the vehicle to an established original equipment manufacturer (OEM) or manufacturers and potentially partner with leading battery makers.
Former BMW CEO Harald Krueger was confirmed having an exchange with international IT firms together with Apple. He noted in an interview that it was about vehicle connectivity.
BMW might hesitate to invite a good rival with deep pockets into the fold. On the other hand, Apple Inc. will perhaps lure tech-savvy purchasers of premium vehicles relatively than drivers looking to get around in utilitarian rides.
"Traditional carmakers will be very careful when exploring a manufacturing partnership with Apple," Bernstein said. Any manufacturer "does not want to end up becoming a mere enabler for one of the world's largest and best financially equipped tech players."
© 2021 Korea Portal, All rights reserved. Do not reproduce without permission.