Starship Entertainment: MONSTA X Kihyun Cleared Misunderstanding With Accuser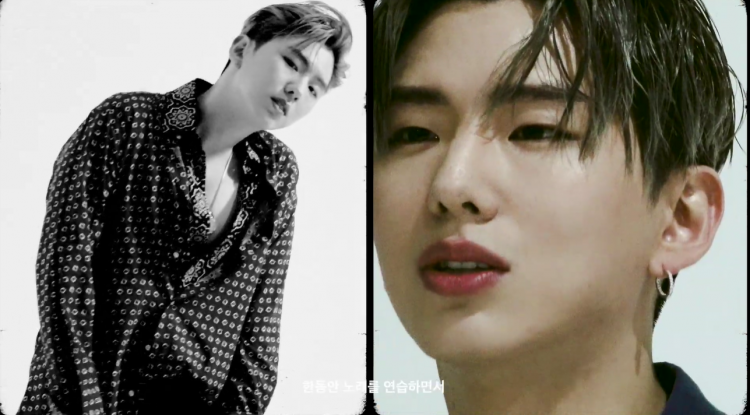 On February 26, Starship Entertainment released an official statement and updates regarding MONSTA X Kihyun school bullying issue.
The agency shared that the MONSTA X member met with his schoolmate who posted the bullying allegations online and has resolved the misunderstanding between the two. Moreover, Starship Entertainment also revealed that based on the meeting, it was confirmed that the allegations concerning MONSTA X Kihyun were the "result of another friend's actions, which were misunderstood to have been committed by Kihyun."
Despite clearing up the misunderstandings, the agency revealed that MONSTA X Kihyun acknowledges that he has affected someone because of his "upright character back then" and is currently reflecting on his past actions.
Here's the full transcript of Starship Entertainment's official apology regarding MONSTA X Kihyun's bullying allegations.
"Hello. This is Starship Entertainment.

As we have given you some confusion, we would like to ask for your understanding. With regards to the suspicions regarding Kihyun's matter, the company has been dealing with two separate issues.

Regarding the matter that arose via community sites on February 22, the company has met with the OP personally and tried to confirm the truth as first priority, as well as apologize and take responsibility for any wrongdoings if there were any.

As of today, Kihyun has met the schoolmate that wrote the post regarding their middle school days, and resolved the misunderstandings that have stacked up for a long time. They had a meeting where both of them treated each other with sincerity. At the meeting, it was confirmed that the contents which criticized Kihyun, was the result of another friend's actions, which were misunderstood to have been committed by Kihyun.

Kihyun expressed his apologetic feelings towards not having been a reliable and upright schoolmate for the OP. The OP in question also resolved their misunderstandings towards Kihyun and they both traded frank stories about their past and made promises for the next time.

The agency also personally checked up on the artist's school records with permission from the artist himself, and through various means such as through his acquaintances and school relations, the agency confirmed with testimonies that Kihyun has never committed school violence.

Despite this, Kihyun's school life and academics have not been exemplary and ever since he became a legal adult, Kihyun has been feeling heavy and tortured by the fact that he was unable to leave an impression as someone of upright character back then. Through the posts and his immature attitude and actions, as well as the possibility that his small actions may have unknowingly caused hurt to all his schoolmates, Kihyun has been able to reflect and regret his past. It has also motivated him to make the resolution to become a mature person of society while looking back on the past.

On the other hand, the agency wishes to inform that we will be strictly dealing with the other malicious postings that have arose detailing 2015. These are unrelated to the above and are false. The company has no choice but to strongly deal with falsehoods and exaggerations legally and we wish for your understanding.

Thank you."
© 2023 Korea Portal, All rights reserved. Do not reproduce without permission.