OH MY GIRL's Hyojung Lends Her Voice To Disney's 'Raya And The Last Dragon'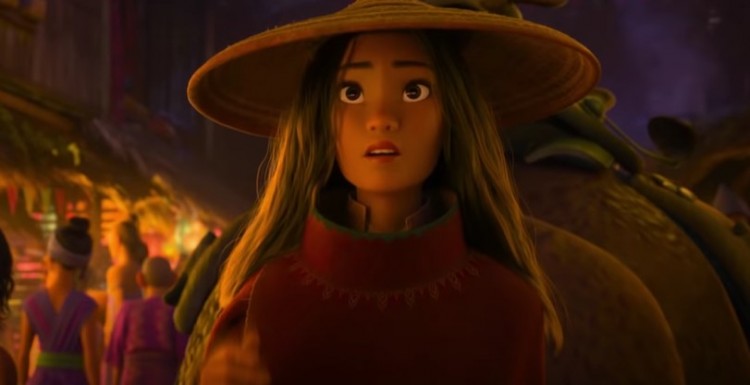 The vocals of OH MY GIRL's Hyojung for one of the theme songs of the Disney film "Raya and the Last Dragon" are unveiling today, Naver News reported.
On February 22nd, The Walt Disney Company selected OH MY GIRL's Hyojung to sing the ending credit song for "Raya and the Last Dragon." The song is titled "Lead the Way."
The world-renowned K-Pop singer is singing the Korean version of "Lead the Way" originally sung by American singer and songwriter Jhené Aiko. She is known for her studio albums, including "Souled Out," "Trip," and "Chilombo," among many others.
"Lead the Way" is one of the songs in the "Raya and the Last Dragon" movie by Walt Disney, highlighting the film's mystical theme that takes viewers to dimensions beyond real-life. Media outlets are saying Hyojung's beautiful voice is the perfect fit for the mysterious yet bright song.
The official Instagram account of Disney in South Korea has been posting snippets of Hyojung. Among the captions include, in English translation, "A little flattering. The artist of the Korean version of the ending credit song... The new muse of Disney, Hyojung..."
Hyojung, 26, is from WM Entertainment. She is the leader of the K-Pop group OH MY GIRL, as well as its sub-unit OH MY GIRL BANHANA. Her songs include "SNS" in collaboration with Park Myeong-su, and also sang the theme songs of "Fantastic," "Queen of Mystery," "Legal High," and more.
The Walt Disney Company's "Raya and the Last Dragon" tells the story of people and dragons living harmoniously in a world known as Kumandra. Until sinister monsters, the Druun threatened the land urging the dragons to save their people and everyone living in it. Over five centuries later, lone warrior Raya with her pet pill bug sidekick Tuk Tuk is bound to track the last dragon to save Druun. This is when their adventure will begin.
Directed by Carlos López Estrada and Don Hall, "Raya and the Last Dragon" features voice talents Kelly Marie Tran as Raya, "Crazy Rich Asians" star Awkwafina as Sisu, the dragon, her co-star Gemma Chan, Daniel Dae Kim, and so much more. It will be released on March 4th in Korea and on March 5th in the United States.
© 2021 Korea Portal, All rights reserved. Do not reproduce without permission.