SHINee Earns Top Spot On iTunes Chart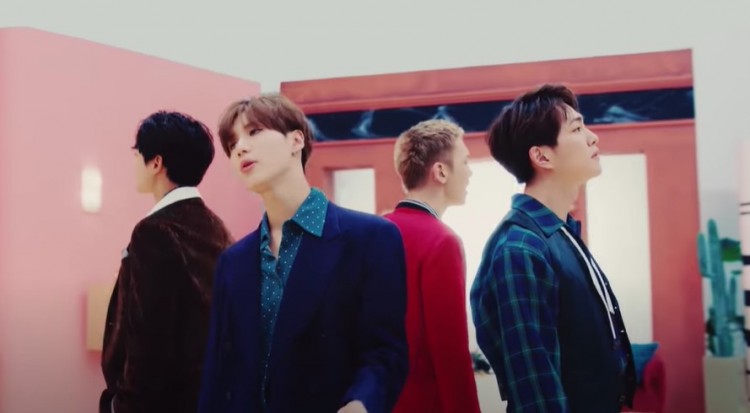 To earn the top spot on iTunes, Apple Inc.'s music streaming platform, is a big deal. Not every K-Pop artist is earning this achievement.
Last February 22nd, SHINee, touted as the "princes of K-Pop," returned with the unveiling of their seventh full album, "Don't Call Me." This is their first album after over two years, comprising nine songs across various genres.
The composition was completed by Kenzie, Rodnae "Chikk" Bell, and Dwayne "Dem Jointz." It is also the title track, a dance song with a lively melody based on hip hop, and features the vocoder effect with unique synth sounds and 808 bass sounds.
Kenzie penned the lyrics to "Don't Call Me," telling about the emotions of a person love betrays. The music video was also unveiled on the same day as the official release of the "Don't Call Me" single. Korea Portal is in the action of updating you with the latest about their launch. In just less than a day, the music video has garnered five million views, becoming the K-Pop group's fastest music video to attain this success.
"Don't Call Me" is now at the number one spot on iTunes' top album charts in at least 46 countries worldwide. They include the United States, Spain, Brazil, United Kingdom, Singapore, Canada, the Philippines, Mexico, Malaysia, Thailand, and so much more.
It is also on the number one spot on the Apple Music Album charts in Taiwan and Hong Kong.
The Chinese people also love listening to SHINee's "Don't Call Me," as the album clinched the top of the digital album sales charts on their Kuwo Music and QQ Music. Their fans in Japan also supported the launch, now claiming the top spot in Japan's Line Music Album Top 100 chart.
"13 years in and SHINee are breaking their first-day sales records dominating worldwide Twitter trends entering highest unique listener charts #1 iTunes in 30+ countries #1 bugs #1 genie #2 melon + more ... and with an album with zero skips," said @jiinkiism on Twitter.
© 2023 Korea Portal, All rights reserved. Do not reproduce without permission.