Kim Dong-hee Is Not A School Bully: Actor's Management Agency Denies Allegations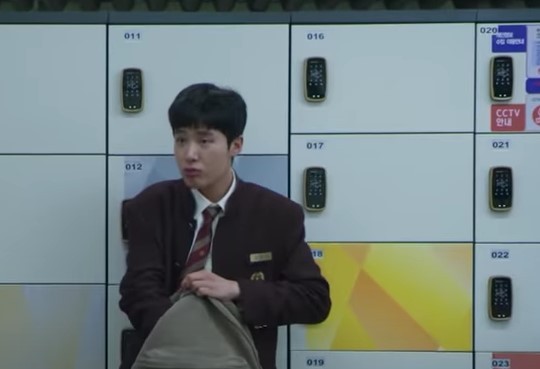 Several celebrities in the Korean entertainment industry are being accused of perpetrating bullying and violence in school, and one of these is "Extracurricular" star Kim Dong-hee.
Kim Dong-hee's artist center NPIO Entertainment has denied the accusations that the actor is a perpetrator of violence in school.
"Hello, this is NPIO Entertainment," their official statement said. "We're revealing the results that we checked about the post that is being spread online regarding Kim Dong Hee."
On Sunday, an anonymous person uploaded a post on an online community, "Actor Kim Dong-hee born in 1999 was a school violence perpetrator."
The post further stated, "I really hate seeing him proudly having a career as a celebrity and receiving love from people when his daily life involved hitting and bullying people."
His management group said the posts were first unveiled in 2018 after the agency did its fact-checking with Kim Dong-hee himself and academic representatives, they are denying the incidents involving the school-related violence.
There were also netizens who followed through, saying the actor usually carried an e-cigarette around his neck, or kept this in his school uniform pocket, as well as smoked inside the classroom. He allegedly has slapped the face of a fellow student, forced them to do things for him, and more.
The posts are already deleted as of press time. Yet, according to their statement, the agency is seeking legal action with regards to the issue. They said they would do their best so the agency of Kim Dong-hee will not get harmed by the information that is inaccurate.
Kim Dong-hee also previously starred in the web drama "A-TEEN 2," "Itaewon Class," and "Sky Castle" on JTBC.
News outlets and agencies have not released any official statement from Kim Dong-hee, who is choosing to keep silent as of press time. There are also no official statements from the netizens who allegedly spread the information.
© 2023 Korea Portal, All rights reserved. Do not reproduce without permission.