North And South Korea Are 'Back On Again'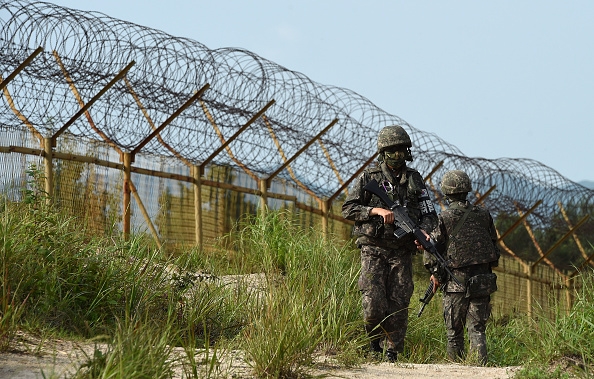 North and South Korea pledged to improve their relationship following an armed standoff in August, according to Reuters.
Following this pledge, the two countries reportedly agreed on Friday to hold talks on November 26 to focus on easing tension.
North Korea's Committee for the Peaceful Reunification of Korea reportedly proposed to hold working-level contact for government talks. The South's Unification Ministry accepted its proposal.
South Korea previously called for North Korea to begin talks regarding high tensions, but there had been no response, according to The Korea Times.
"South Korea has kept the stance that it will make efforts to build trust and improve inter-Korean ties by implementing the August deal. On these grounds, the government has offered high-level talks," an official at the Unification Ministry stated.
South Korean President Park Geun-hye reportedly stated last week that she would like to open a dialogue with North Korean leader Kim Jong-un if the North shows sincerity in giving up its nuclear weapons program and improving inter-Korean ties.
Relations between North and South Korea have been both tense and difficult since the 2010 sinking of a South Korean warship, an incident South Korea reportedly blamed on the North. Pyongyang reportedly denied any role in the incident.
The North has reportedly since expressed regret over a landmine incident that wounded South Korean soldiers, despite denying it was an apology.
The two sides reportedly held reunions last month for families separated during the Korean War.
"Now we're back on again, the game's afoot," John Delury, a North Korea expert at Yonsei University in Seoul, said.
"Sometimes these talks break down before they even start over what level to send, so this sounds like a very pragmatic and straightforward approach."
© 2023 Korea Portal, All rights reserved. Do not reproduce without permission.