I.M's 'DUALITY' ALBUM Ranks #1 On iTunes Worldwide For 2 Days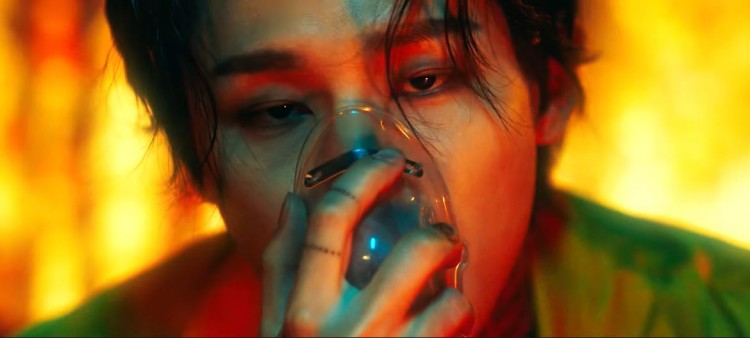 On Febuary 19th, I.M released his solo digital mini-album entitled "DUALITY" on various online music sites. Immediately after its release, MonstaX member I.M's first solo album ranked No. 1 on the iTunes Worldwide Album Chart and Top Album Charts in over 18 countries, including Brazil, Chile, Hong Kong, and Russia.
Moreover, as of this writing, "DUALITY" continues to dominate the iTunes chart for two days since release.
Meanwhile, the album's main track, "God Damn" entered the top 10 of Amazon's Best-selling Digital Song chart. Immediately after its release in South Korea, "God Damn" rose to second place on the Bugs real-time music chart. Four other tracks in the album also entered the top 6 on Bugs and Melon's 24Hits chart.
"DUALITY" is an album that sincerely unraveled the duality of I.M, revealing both his inner and outer side. Through this album, he channeled his thoughts and feelings by directly participating in the lyrics, composition, and arrangement of all five tracks, including the song "God Damn."
The lyrics expressed the emotional struggle of finding freedom and happiness. According to a press statement, "DUALITY" depicts I.M's intense inner confessions and the differences between the outside and inside of one's thoughts and mind.
When asked about his inspiration for "God Damn," I.M told Metro UK, "'God damn' is used in a bad way usually but it can be used in a good way, when you like something. It has a double meaning for me."
Despite following a different feel that MonstaX's usual release, I.M's "DUALITY" received an amazing response from global fans. I.M channeled the mellow singer inside him instead of his usual rap style. The MonstaX member confessed that he had become "sick" of rapping the same way and wanted to branch out. "DUALITY" is the perfect album to present I.M as a solo artist.
© 2023 Korea Portal, All rights reserved. Do not reproduce without permission.