'The Penthouse 2' Pilot Episode Is Vicious: Here's What Social Media Is Saying About Its Return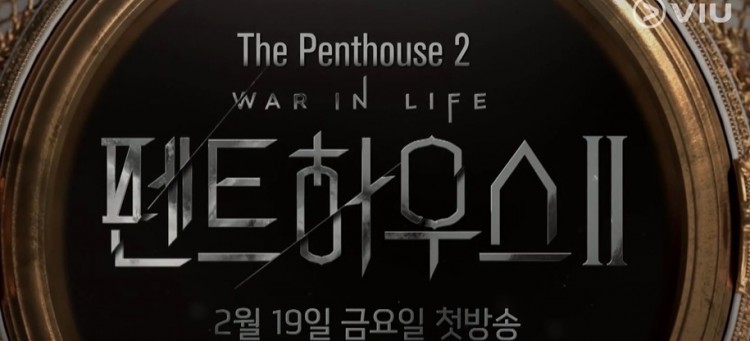 SBS' "Penthouse: War In Life" or "The Penthouse" generated a lot of buzzes online, in offices, and at coffee shops with its suspense and thrilling story, scoring the highest ratings yet of the network at 28.8 percent for its January 5th season finale.
Just about a month from the finale of its first season, "The Penthouse" returned on February 19th, treating fans to a superb first episode for its sequel. Viewers and fans are excited upon watching the second season. There are more intense stories with better twists and turns.
In a brand-new time slot, "The Penthouse" Season 2 returned, showing every Friday and Saturday at 10 p.m. Korea standard time. This means the fans can see the pilot episode continuing tonight at the same time.
The ratings? Nielsen Korea said the season two pilot episode scored average nationwide ratings of 16.7 percent to 19.1 percent.
Fans are impressed with the pilot airing of "The Penthouse."
@Kimm_Jennieee said, "Episode 1 of 'The Penthouse 2: War in Life' was amazing! So much has happened in just one episode that I am mind blown!"
"I love how penthouse never fails to satisfy me with their endings," @kdramajaebal posted on Twitter.
The start of the second season was unexpected for the viewers, as it began with the death of one of the characters. The second season of "The Penthouse" also featured thrilling scenes, including helicopters, among many others.
"The Penthouse" season two features Ji-Ah Lee, Kim So-yeon, Eugene, Ki-joon Uhm, Jong-Hoon Yoon, Eun-Kyung Shin, and more. It tells the story of Seo Jin and Dan Tae, who are able to get rid of those who were in their way. It begins with their framing of Yoo Hee for the murder of Su Ryeon, including the cover-up of the death of Seol A.
© 2023 Korea Portal, All rights reserved. Do not reproduce without permission.