Louis Vuitton Supports Kendall Jenner, Devin Booker's Relatioship, Sends Them Lavish Gift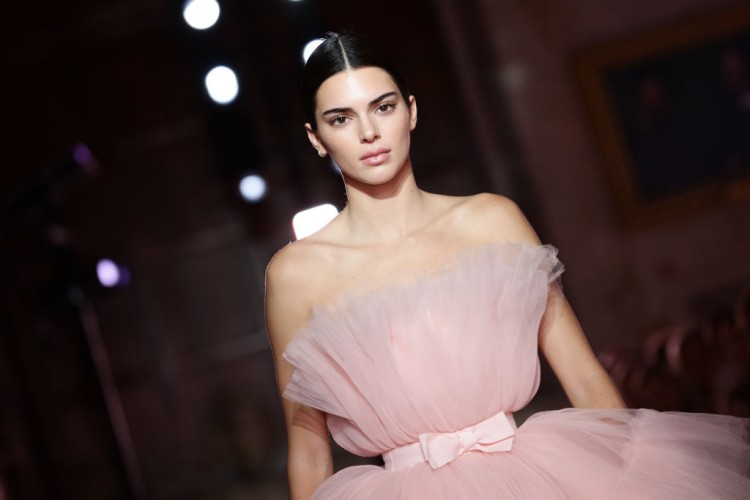 Louis Vuitton has given Kendall Jenner and her boyfriend Devin Booker a superbly clear monogrammed box filled with roses and fragrances for the both of them.
What is capturing everyone's attention is the case's handle that has been monogrammed with "KJ + DB," standing for Kendall Jenner and Devin Booker.
The Louis Vuitton gift has also been posted on the official Instagram account of the 25-year-old supermodel.
It was not only Valentine's Day present but also an invitation to the March 9th show of the luxury fashion label.
It was also on February 14th when Kendall Jenner confirmed her relationship with Phoenix Suns player Devin Booker.
In her Instagram Stories, Kendall Jenner showed off the shipment of Louis Vuitton's extra-large "Cube Scott" box with the fashion label's Étoile Filante perfume for Kendall Jenner and the Météore scent for Devin Booker.
There was also a logo-printed travel case encasing each fragrance. One of them is in white, and the other is in classic brown. The value of the gift is US$ 3,000.
Kendall Jenner and Devin Booker, who are seeing each other multiple times since rumors about their relationship began last spring, are not the first pair who received the delivery from the brand. Louis Vuitton ambassadress Sophie Turner also shared on her Instagram Stories that she and her husband Joe Jonas also received perfumes from the luxury fashion label.
In other news, Kendall Jenner was also spotted supporting her boyfriend Devin Booker at the Phoenix Suns basketball game against the Brooklyn Nets on Wednesday.
Kendall Jenner is also the newest endorser of tequila brand 818 Tequila. She showed a video of herself on her Instagram sipping the drink.
"For almost four years I've been on a journey to create the best tasting tequila," she posted.
There were those who did not like the way she endorsed the tequila brand.
"Something about Kendall Jenner making tequila rubs me the wrong way... like the idea of white celebrities taking from local Mexican artisans and profiting off our traditions and agricultural business yet only visit Cabos and Puerto Vallarta for vacation spots... And not to mention profit off the brown hands that actually plant, grow, harvest ferment and distill the agave plants in Jalisco," Twitter netizen @estyledesma posted.
© 2022 Korea Portal, All rights reserved. Do not reproduce without permission.