Did Red Velvet's Wendy Just Gotten A Nose Job? Here's What Fans Are Saying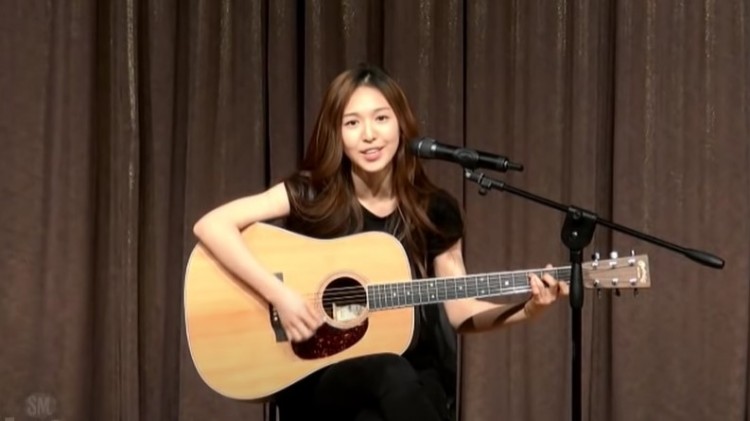 Oh, for the sake of beauty! There are fans of Red Velvet's Wendy who are expressing their dislike over the alleged nose job that the artist allegedly went through, KPopStarz reported.
"Did Red Velvets' Wendy get a nose surgery?" a user reportedly said online, sparking the debate.
In Wendy's recent appearance on the musical show on JTBC titled "Mysterious Record Shop," her looks are beginning a debate over the Internet. Viewers found some differences in her appearance in the guesting and her earlier appearances.
They saw how her nose tip appears quite a little sharper with a higher nose bridge compared to her earlier appearances. Netizens also noticed her face looking swollen, indicating that a rhinoplasty treatment might have been possibly done.
"... Well, I don't care, I still love her because she's still Wendy. I love her no matter what, I love my idols no matter what!" @lowkeyryuj posted on Twitter.
Netizens even shared screenshots of Wendy with the speculated nose job.
It seems that Korean entertainment fans are not too open about the celebrities getting treated or artificially enhancing their looks.
Her fans came to the rescue, saying that she has not gone under the knife. They are saying it might be due to the surgery she had two years ago when the singer suffered fractures, including injuries at the right side of her pelvis and wrist after she fell down from a platform while rehearsing for SBS Gayo Daejeon.
The swollen face the fans saw in her television gig might be the side effect of these surgeries, not the alleged nose job. Fans also added people should stop commenting on what caused the pain upon the singer.
Nose jobs or rhinoplasty is a kind of cosmetic surgery aside from breast enhancement and liposuction. Popular idols who went through it include Ashley Tisdale, Jennifer Aniston, Tyra Banks, Courtney Love, Jennifer Grey, and more.
© 2023 Korea Portal, All rights reserved. Do not reproduce without permission.