Gamers, Rejoice! Popular Game 'Dota 2' Is Now A Netflix Anime Series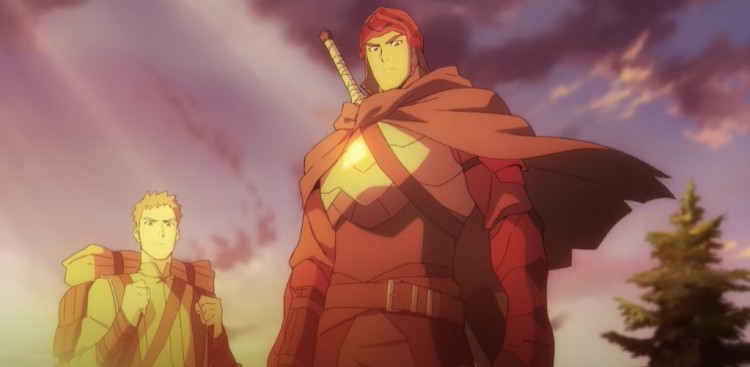 On Wednesday, Netflix announced that the popular battle arena video game "DOTA: Dragon's Blood" will launch worldwide this March 25.
It will be an eight-episode series based on Valve's "DOTA 2" video game franchise. It follows Davion, a prominent Dragon Knight "devoted to wiping the scourge from the face of the world."
The official Twitter account of "DOTA 2" said, "We're excited to announce a brand-new anime series exploring the Dota universe like never before. As fellow fans of Dota and its passionate global community, we look forward to sharing this new adventure with you when it premieres on Netflix March 25."
"DOTA 2" is a multiplayer online video game of the battle arena category, the sequel to "Defense of the Ancients," a community-created mod for "Warcraft III: Reign of Chaos" by Blizzard Entertainment, along with the expansion pack, "The Frozen Throne."
Netflix has already released its page on its official website. The synopsis states, "Following encounters with a powerful, ancient eldwurm as well as the noble Princess Mirana on a secret mission of her own, Davion becomes embroiled in events much larger than he could have ever imagined."
Ashley Edward Miller, known for "X-Men: First Class," 'Black Sails," and "Thor" is the showrunner and executive producer of the upcoming Netflix anime series featuring the battle arena video game. He said viewers can expect "the cinematic animation, acting, and music" at the "next level."
A South Korean-based Animation studio, Studio MIR is responsible for the animation. This is the studio that also created the animations for "The Legend of Korra" and "Voltron: Legendary Defender." Ryu Ki-hyun is the co-executive producer.
Aside from "DOTA 2," Valve is the company behind games, including "Portal," "Half-Life," and "Counter-Strike: Global Offensive." "DOTA 2" was launched in 2011, and since today, it is one of the leading online games in the world.
© 2022 Korea Portal, All rights reserved. Do not reproduce without permission.