Did Rihanna Commit Blasphemy? The 'Diamonds' Singer Lambasted Over Insulting Photo With Hindu God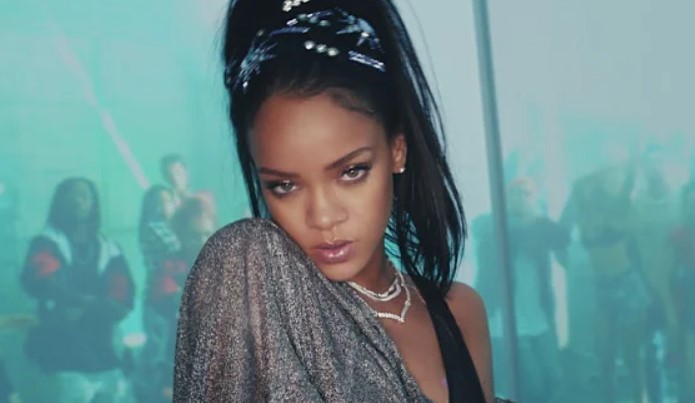 "Pour It Up" singer Rihanna has been lambasted online for allegedly mocking Hindu religion after being captured topless, wearing a pendant featuring Ganesha, a Hindu God, around her neck.
It was a lingerie photo that sparked fury in India, following yet another controversy when the singer commented on the huge farmers' protests in the South Asian nation, upsetting the Indian government. She tweeted, "Why aren't we talking about this?" sharing a CNN article about Indian authorities cutting the Internet as the protests intensify.
Her photo is part of the ongoing promotions for her lingerie line with SAVAGE X FENTY. The photo was also shared on her official Instagram account.
Did Rihanna commit blasphemy against the Indian faith? Social media netizens and Indian politicians are saying her photo is "derogatory," accusing the singer of disrespecting Hindu gods, as well as the offending local sentiment.
"It's appalling to see how @Rihanna shamefully mocks our beloved Hindu God #Ganesha," said Ram Kadam, a state legislator of Prime Minister Narendra Modi's Hindu-nationalist party, on Twitter. "This exposes how #Rihanna has no idea or respect for Indian culture, tradition and our issues here.
Moreover, the right-wing World Hindu Council said it had filed police complaints against the social media accounts that hosted Rihanna's photos, likewise urging authorities to take action against the singer's social media pages.
Her avid fans also turned themselves against her for this controversial photo. One of her fans said, "You're wearing a deity necklace and a Murthi [image of a deity] of my culture that's already been culturally appropriated enough in the past few years."
Ganesha is a Hindu god revered in the Hindu religion. It has been featured in various media forms, including music videos, but Rihanna's lingerie photo seems to be going overboard.
"How is this okay when a person has more than enough resources to at least find out the meaning and significance of the chains and pendant around their neck?" another fan stated.
Followers of the faith are wearing the Ganesha pendant that Rihanna wore to practice their belief, but never as a fashion statement. No official statement of apology has been issued by Rihanna's camp as of press time.
© 2023 Korea Portal, All rights reserved. Do not reproduce without permission.