Official Disney Reveal: Emma Stone's Punk Rock Look In Cruella De Vil Live-Action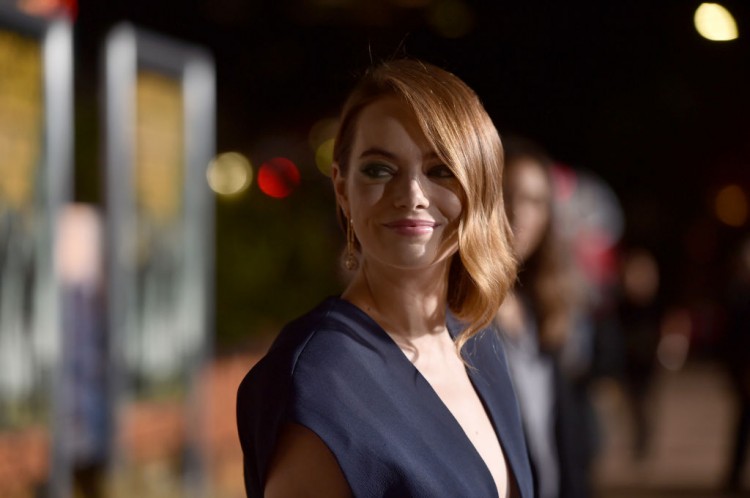 The Walt Disney Company has officially unveiled the new poster that features "La La Land" star Emma Stone as 101 Dalmatians' Cruella de Vil. She is sporting the '80s punk rock look that the production is envisioning the movie to be.
Disney's newest poster for Cruella de Vil live-action, to follow the live-action movies the company has created including "Mulan," "Beauty and the Beast," "Aladdin," and more, titled "Cruella," features Emma Stone in a redesigned look that may portray the punk rock version of the "101 Dalmatians" villain but still featuring the classic look.
Instead of the thin arched eyebrows and short curly hair of the character, Emma Stone's version has the sultry glam-rock smoky eyes with thick dark brows to showcase the style of the 1980s in the black-and-white photography of the poster.
She is wearing the iconic eyeshadow of Cruella de Vil, including the bold lip combo. Disney on Twitter wrote on Twitter with the post, "Hello, Cruel World. New Trailer Tomorrow."
A'bidah Zaid of Geek Culture wrote it is reminiscent of the Madonna of the 80s, as well as the rock opera icon Dr Frank-N-Furter of "The Rocky Horror Picture Show."
The "Cruella" live-action will take on the origin story of Cruella de Vil and see how the fashion designer grew to be obsessed with wearing fur from puppies. It is slated to be launched this May 28th, 2021.
The movie will be based on the "101 Dalmatians" animated film in the 1960s. "Cruella" has been in the works for several months now. In July 2019, Paul Walter joined the cast of the film. He is known for his roles in "Tonya" and 2018 drama "BlacKkKlansman." He will play the role of Horace, one of the henchmen of Cruella de Vil.
Emma Stone is an award-winning actress who has accolades from the Academy Award, Golden Globe Award, and more. She was also the world's highest-paid actress in 2017. Marc Platt, Kristin Burr, and Andrew Gunn are producing "Cruella."
© 2022 Korea Portal, All rights reserved. Do not reproduce without permission.