Starbucks Rolls Out Sakura Collection, Opens Store Again In Angola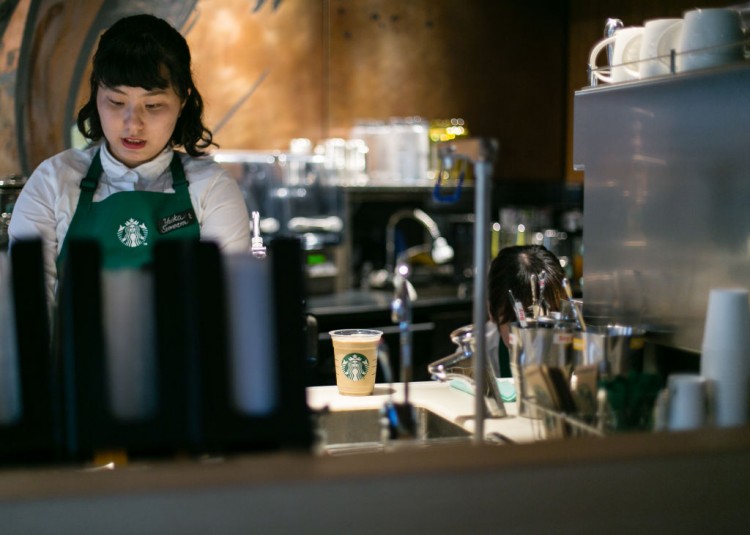 Japan's cherry blossom season is just right around the corner, and worldwide coffee store Starbucks is ensuring it is joining the festivities.
It is releasing its newest Sakura drinkware collection tomorrow, February 17th, featuring cherry blossoms on the merchandise. However, it will only be available in Japan.
There are 20 items in Starbucks Japan's cherry blossom collection, with 13 various mugs, cups, and tumblers, alongside sakura-inspired ceramic cases, drawstring bags, "furoshiki" wrapping cloth, notebook, and so much more. They range from ¥600 to ¥5,000, or from US$6 to US$47.
Starbucks Japan's collection includes the vertical gradation mug, organic cotton gift bag, stackable ceramic case, pink breath tumbler, gross flowers stainless bottle, and the blue breath tumbler.
It also has the white breath stainless bottle, pleats stainless tumbler, shiny flowers bottle with silicone lid, pink breath-to-go stainless cup, aerial handy stainless bottle, and pink heat resistant glass.
Furthermore, it also features the white breath mug, pink breath stainless mug, furoshiki, Starbucks mini cup gift, Starbucks scan pass ring notebook in pink or white, white breath beverage card, and the aerial beverage card.
There will also be limited edition sakura beverages, the Sakura Fuwari Berry Frappuccino and the Sakura Fuwari Berry Milk Latte. They are infused with sweet strawberries, also to bring in the pink color. Sakura-themed cards are also in the catalog for gifting.
In other news, Angola is welcoming back its Starbucks store after over a decade. The store opened on February 15th at 2991 Meijer Drive in the African nation. It is the first standalone Starbucks in Steuben County and one of the few in Northeast Indiana, near Auburn.
Angolan customers are eager to try their offerings with Starbucks Angola's drive-thru busy at various times in the morning and afternoon during the opening day. Residents flocked to visit the new store.
© 2021 Korea Portal, All rights reserved. Do not reproduce without permission.