Prince William, Kate Middleton Reportedly Trying For Baby #4!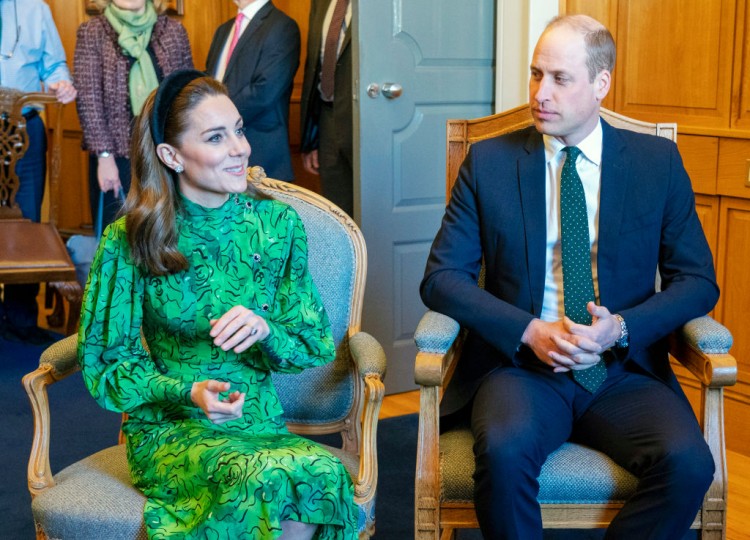 Prince William and Catherine Middleton are recently reportedly "trying" for their fourth baby.
Queen Elizabeth II has been informed about this, and her reaction is quite interesting.
Kate Middleton and Prince William currently have three children, Prince George, Princess Charlotte, and Prince Louis.
Sources are saying that being pregnant with her fourth child has always been part of the Duchess of Cambridge's plan. The coronavirus pandemic had her putting this idea on hold, but now that things are seemingly improving, with the vaccines being rolled out and Prince George and Princess Charlotte's back to school in April, Kate Middleton feels she is ready to try for the fourth child.
According to Cosmopolitan, they are "on the same page."
Kate Middleton reportedly knows her "clock is ticking," especially since Pippa Middleton's pregnancy was revealed in December 2020. The Duchess of Cambridge has also been consuming a "nutrient-rich" diet to prepare for a possible pregnancy.
It took time for Kate to convince William
Palace insiders are also saying it took a while for Kate Middleton to convince her husband, Prince William. He believes three children is more than enough, and the thought of the fourth child may feel overwhelming.
"But Kate's desires to have another child have inspired him, and at the end of the day, he loves and appreciates the secure family setting he never had growing up. Why not make it bigger? After taking some time to think about it, he's on the same page and is excited about the future," the sources also stated.
Queen Elizabeth's opinion
The 94-year-old Queen Elizabeth has been informed of Kate Middleton's aim for the fourth baby and said she is "overjoyed."
However, she feels "slightly concerned" about this.
One insider said, "She adores her great-grandchildren. She's slightly concerned that the Cambridges are biting off more than they can chew, especially as Kate isn't planning to employ another nanny, but as long as they're happy, she's happy."
© 2022 Korea Portal, All rights reserved. Do not reproduce without permission.