Top 5 Korean Female Idols Known For Their Good Girl Vibes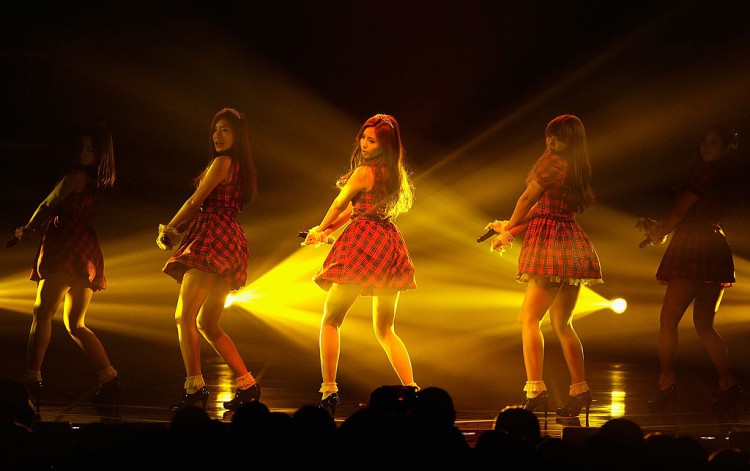 Previously on Korea Portal, we presented the most popular Korean idols known for their fairy vibes. Today, we take you to the female idols who fans identify with their good girl vibes. Read further.
A good girl vibe is advantageous for these Korean celebrities since it will make them land on roles that require this look. At the same time, fans are also loving these characteristics -- angelic and innocent.
Apink's Chorong
Known to be the oldest in the K-Pop group, Chorong's youthful glow, and good girl looks can make you think she is actually the youngest. She is known for her doe-like eyes, high-nose bridge, plump lips, and snow-white skin. Her pure aura is captivating the industry.
ITZY's Lia
ITZY is the K-Pop group known for their songs such as "WANNABE," "Be In Love," "IT'z Summer," and more. However, without the stunning visuals, Korean idols will not be bankable.
ITZY Lia's good girl vibes are some of the best in town. Her gorgeous smile can just brighten up the room. She has a small face, fair skin, and sparkling eyes.
Oh My Girl's Binnie
In Korean entertainment, there are representative cuties of K-Pop groups. Binnie is one of them. Even as a child, she has flaunted her adorable and stunning visuals. Her big eyes, small face, V-shaped jaw, plump lips, and fair skin are earning her fame.
BLACKPINK's Jisoo
If there is one songstress in BLACKPINK that exudes good girl vibes, that has to be Jisoo. Hers is the traditional, oriental Korean beauty that features sparkling eyes, a high-nose bridge, plump lips, and fair skin that brands, audiences, and fans love.
Girls' Generation's Yoona
Last but not least is Girls' Generation's Yoona. Her visuals are clean, pure, and innocent, featuring big eyes with full lips, fair skin, and a high-nose bridge.
© 2022 Korea Portal, All rights reserved. Do not reproduce without permission.