Get To Know The Tastiest Korean Desserts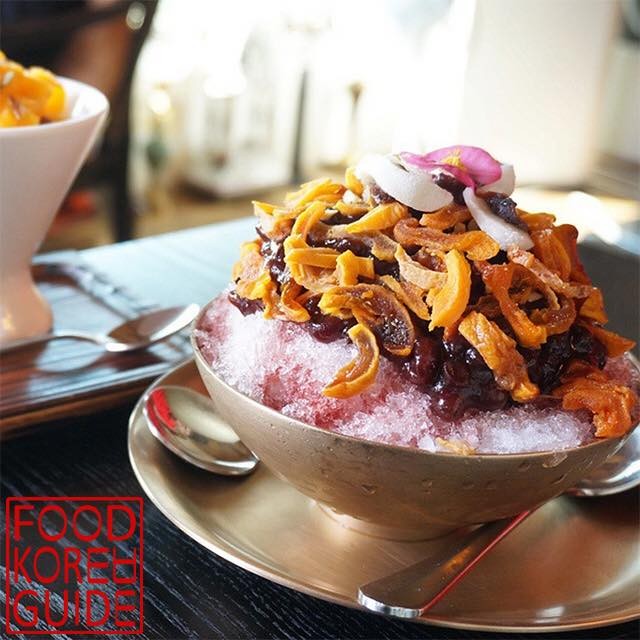 Oftentimes, you are introduced to the main Korean entrée, including the popular spicy foods like kimchi, bibimbap, and more. Now, you will get to know the best Korean desserts.
Especially if you are a sweet tooth, you will always love to explore various desserts. If you head over to Korean restaurants, you will most likely enjoy the group of appetizers, the samgyeopsal, or the kimchi. But have you tasted Korean desserts? Here are Korea Portal's best picks.
If Singapore has the ice kacang, Korea is known for the shaved ice dessert, patbingsu. It is "red beans shaved ice" in Korean, a dessert topped with fruits, and often served in summer parties and events.
This Korean pear dessert known as baesuk is often prepared by moms and grandmas for their children to treat their coughs. To prepare this dish, it can either be poached or steamed.
Bungeoppang is perhaps the Korean version of the Japanese taiyaki, a fish-shaped pastry popular in the winter season in Korea. This recipe is easy to make, you can even cook this at home.
Songpyeon is a rice cake made with pure short-grain rice cake dough with various fillings, hand-shaped and steamed. This special treat is usually created at home and is popular during the celebration of Chuseok or the bountiful harvest in the East Asian country.
The desserts you have learned previously are traditionally Korean. However, there are instances when they also fuse with Western dessert creations. For instance, these Nutella mochi donuts are the blend of the world's famous chocolate jam to create mochis perfect for afternoon snacking.
There are more Korean desserts you can explore. Such is more than simply the ice cream popsicles that are popularly seen in Korean grocery stores. It's time to stretch your appetites for these sweets.
© 2022 Korea Portal, All rights reserved. Do not reproduce without permission.