N.Flying's Lee Seung Hyub Slated For Nostalgic Solo Debut Featuring The Beats Of The 90s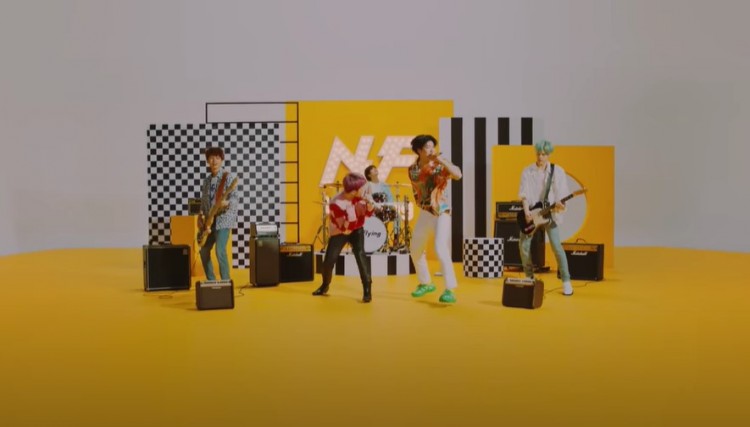 K-Pop group N.Flying's leader Lee Seung Hyub, also known as J.Don, has revealed he will launch his solo debut after about six years from his career debut, and it is not just going to be any other release.
On Wednesday, February 10th, a title poster of Lee Seung Hyub's solo debut was released on the official social media accounts of N.Flying. It features the title of the newest track, "Clicker" in yellow font color with an image of what appeared to be the artist's hands holding a clicker.
The first single album will be titled "ON THE TRACK," derived from the signature sound of Lee Seung Hyub known as "J.DON ON THE TRACK." It also symbolically expresses this new path in his career in the music industry as he gets a new track as a solo artist from his group.
"Clicker" will feature the beats of the 90s, according to The Seoul Story, giving fans a nostalgic treat into the music of the decade. It will have a funky music sound in the hip-hop rhythms of the decade. It will officially be launched on February 22nd at 6 p.m. KST.
The song will also feature guitar themes and organ sounds, a reinterpretation of the funk music that became popular from the 1980s to the 1990s, along with the songs of Whitney Houston and Madonna in the 80s, and "Smells Like Teen Spirit" in the 90s in Hollywood. The lyrics will convey the idea of changing from negative thoughts into positive thoughts with the "clicker," commonly used to train pets.
Lee Seung Hyub's group N.Flying is popular for the songs, "Rooftop," "Spring Memories," "STARLIGHT," and more. It is a rock band comprising of singers Lee Seung-hyub, Cha Hun, Kim Jae-hyun, Yoo Hwe-seung, and Seo Dong-sung.
© 2023 Korea Portal, All rights reserved. Do not reproduce without permission.