aespa Makes K-Pop History After Becoming Ambassadors For Luxury Brand 'Givenchy'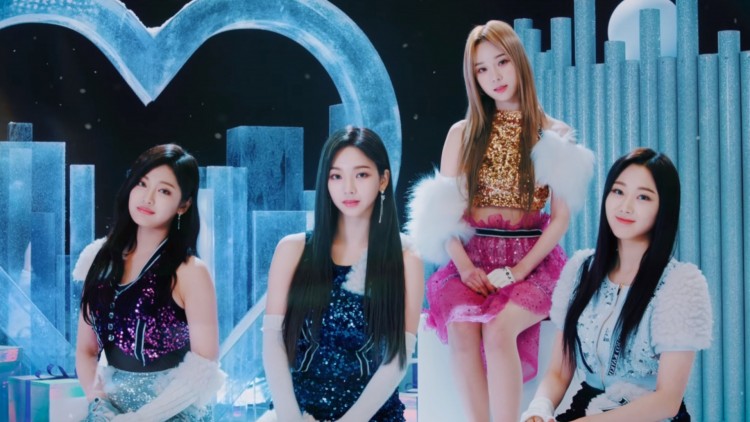 aespa has reached another great milestone as it was announced that the K-pop girl group is partnering up with global brand Givenchy, a first for any K-pop act in history.
It was revealed that the four-member girl group would be the 2021 Ambassadors of the luxury brand, and undertaking that came as a surprise for aespa. According to reports, Givenchy's creative director Matthew M. Williams found aespa's charm to be in line with the brand's aesthetic.
"When I first saw Aespa, I was mesmerized by the energy that each member possessed. The underlying presence and personalities of the group and the individual members meshed well with Givenchy's own style. Aespa's fashion will soon represent their own colors," Matthews expressed in an interview.
Givenchy allegedly offered the girl band contract even before their debut to become the international ambassador of the brand.
aespa has released a statement regarding the announcement of their brand deal with Givenchy, saying that they are happy to work with the luxury brand.
"We are so happy to have the opportunity to work with Givenchy's new creative director Matthew M. Williams. As we are now part of Givenchy's new chapter, we will work hard to show you various sides and activities," aespa revealed.
aespa will be showcasing the collection and main fashion line of Givenchy's newest assortment in the coming year.
The four-member girl band, Winter, Karina, Ningning, and Giselle, debuted in 2020 but are already making waves and are breaking records. aespa debuted with the song "Black Mamba" in November 2020, which catapulted the band into worldwide recognition.
Since then, the band has yet to release a full-length album. In January 2021, it was announced that the group was to release a remake of Yoo Young-jin's single "Forever." The song hit music charts on February 5 and is described to be a mid-tempo ballad.
© 2023 Korea Portal, All rights reserved. Do not reproduce without permission.