Jessica Alba Reveals Her Father Is Battling With Thyroid Cancer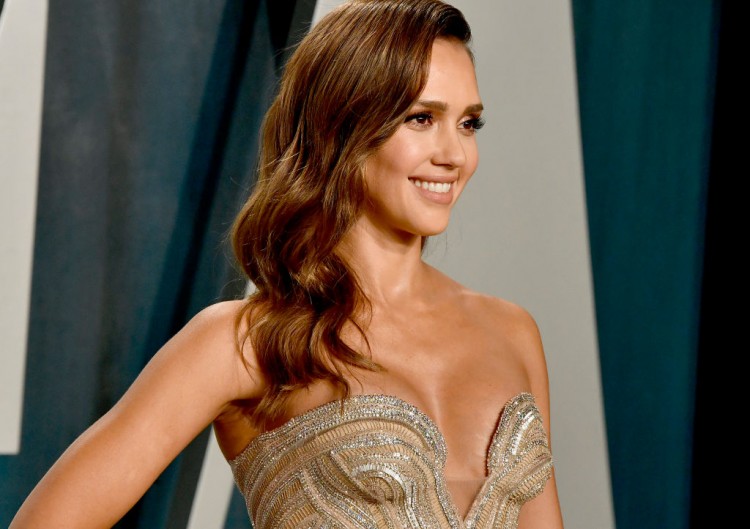 Jessica Alba is sharing some rather bad news about her family with the fans. The 39-year-old actress and businesswoman revealed on social media that her father, Mark Alba, has been diagnosed with thyroid cancer.
She shared this via her Instagram and TikTok accounts.
In her Instagram post, she wrote, "My #papasito is about to SLAY #thyroidcancer -starting his radiation therapy mañana... #LetsGo @markdalba #yougotthis"
Jessica Alba shared a video of her and her father dancing together at home. She is remaining optimistic, with several influencers and celebrities sending their well-wishes.
According to the
American Cancer Society, this life-threatening disease is a type of cancer that begins in the thyroid gland. Cancer starts when cells begin to grow out of control. The thyroid gland produces hormones that help regulate metabolism, heart rate, blood pressure, and body temperature.
Mark Alba's real estate company The Alba Team also shared the news in their official Instagram account, including details on his recovery from COVID-19.
They posted a clip of Jessica Alba's dad showing his neck scar.
"It's about to get real personal. So, bigger things than business have been going on in the background. As a family and a team we have been dealing with health scares and some of us have had Covid and recovered. Mark in particular has battled Covid-19 and thyroid cancer (the reason he's showing off his new neck scar) in the past few months, with some radiation on the way soon for healing," The Alba Team posted.
They added he is feeling great right now, wishing him all the best. Jessica Alba said she would open up more about her family, giving fans a more intimate look at her life via social media. She is also saying she is learning TikTok skills from her 12-year-old daughter, Honor.
© 2022 Korea Portal, All rights reserved. Do not reproduce without permission.