Hee-ae Kim Cast With Kyung-gu Sol, EXO's D.O. In Astronomy-Inspired New Film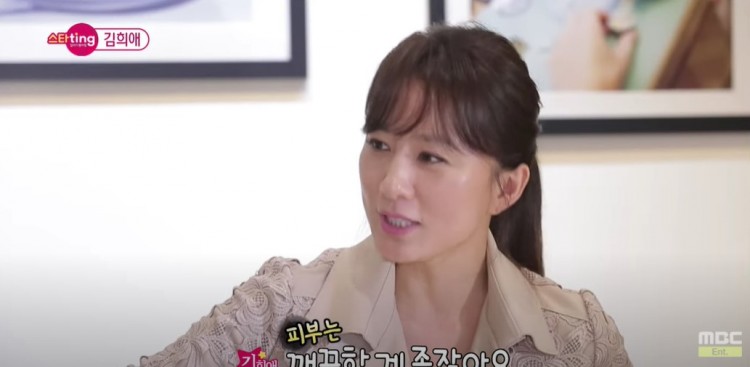 "The World of the Married" star Hee-ae Kim will be starring in the upcoming film with the tentative title "The Moon," inspired by astronomy. She will be joining actors Kyung-gu Sol and EXO's D.O. in the production's cast.
Hee-ae Kim is a versatile actress known for her leading roles in K-Dramas such as "Sons and Daughters," "Perfect Love," "My Husband's Woman," and so much more. She has received various acting awards, including two Daesang and four Best Actress Awards for Television at the Baeksang Arts Awards.
The upcoming astronomy movie will tell the story of a man left alone in space and another man living on Earth desperately trying to save him. Kyung-gu Sol, known for his roles in the "Public Enemy" film series, "Hope," and "The Merciless" will portray the man of Earth who will embark on a rescue mission to save the man left in space, who will be portrayed by EXO's D.O. He has been left in space after an unexpected accident.
EXO's D.O. and Kyung-gu Sol have been previously confirmed to be part of the official cast. "The Moon" will be directed by Kim Yong-hwa, who is also a screenwriter and has been known for "Along With The Gods."
The actress will be playing the character of Moon Young Eun, the general director of the National Aeronautics and Space Administration who is significant in saving EXO's D.O.'s character, the man left in space. Fans are looking forward to seeing them in synergy in the film.
"Please look forward to the synergy of the three casts' acting, new story to be presented by director Kim Yong Hwa, and the amazing visuals of the universe," the production company said.
"The Moon" will feature a star-studded cast, and will begin production in the first half of this year.
© 2022 Korea Portal, All rights reserved. Do not reproduce without permission.