LOOK: These Female Idols In Korea Are Giving Off Total Fairy Vibes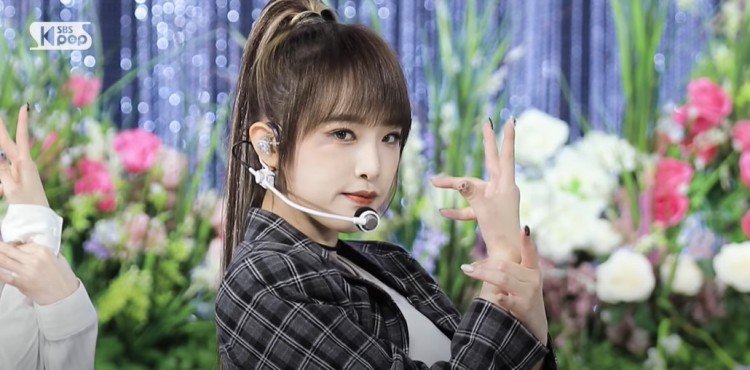 In the K-Pop industry, celebrities are often looking like fairies as how fans would tag them. Let us take a look at the female idols in Korean entertainment, revealing their total fairy visuals. Is your favorite idol on the list?
1. Oh My Girl's YooA
YooA of Oh My Girl is giving off her fairy-like characteristics, especially while she was promoting her debut song titled "Bon Voyage!" Fans are saying she looks exactly like Tinkerbell, only in her red-hair version. She also has a petite stature, small faces, big eyes, and fair skin that further completes her fairy vibes.
2. Girls' Generation's Taeyeon
From Tinkerbell, Girls' Generation's Taeyeon is looking like Snow White for her winter fairy visuals. Like Oh My Girl's YooA, she also has big eyes, a small nose, a V-shaped jaw, a small face, and more that embodies Korea's beauty standards. The fans are also loving her gentle, ethereal aura, causing them to characterize her looks as magical.
3. Lovelyz's Kei
Since she debuted in Lovelyz, fans already noticed Kei's fairy vibes. Her soft and innocent characteristics blend with her fair skin, big eyes, small face, and V-shaped jaw. No doubt a fairy beauty!
4. Rocket Punch's Yeonhee
Yeonhee is relatively young compared to other Korean celebrities. But she has already been turning heads for her fairy-like visuals. She may not be as gentle as the other female idols, but she is energetic and cheerful, paired with her fair skin, plump lips, high-nose bridge, V-shaped jaw, and so much more.
5. IZ*ONE's Choi Yena
Fans note IZ*ONE's Choi Yena for being a ball of sunshine. She is witty, humorous and exudes her bright smile. They name her a spring fairy, being the idol blessed with a small face, double eyelids that others don't have, fair skin, high-nose bridge, and jaw of the V shape.
Can you name other female Korean idols with fairy vibes? Interact with Korea Portal today to pitch your insights.
© 2023 Korea Portal, All rights reserved. Do not reproduce without permission.