TxT And ENHYPEN Set To Appear On A 2-Episode New Year Special For 'Playground'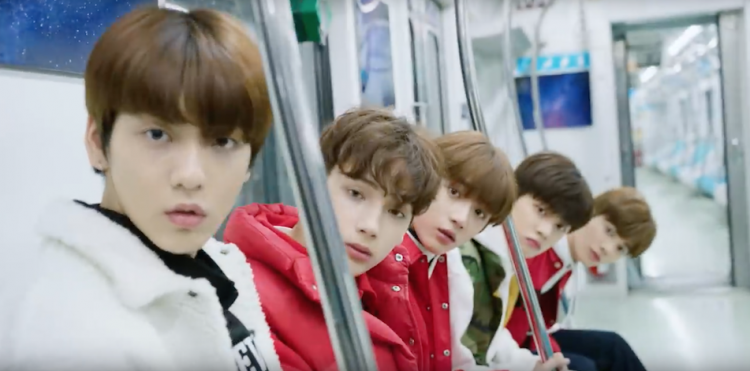 TxT and ENHYPEN are set to appear on a Lunar New Year special for JTBC2's "Playground" this coming Thursday and Friday. The two-episode special with Tomorrow by Together and ENHYPEN has all the fans raging.
A teaser photo of the two groups together in the "Playground" set has been released and has trended on Twitter. Fans have expressed their excitement for the upcoming two-episode special as they look forward to watching their favorite idols.
According to Daum.net, in the first episode, ENHYPEN will form a club separate that of Together by Tomorrow. The two clubs will have a playful confrontation with one another, with the goal of seeing who will be ranked as the beast club.
On the second episode of the Lunar New Year special, Tomorrow by Together and ENHYPEN will be playing a game where they try to acquire items that can be used to get an advantage over the other club. They will tackle missions together to see who will get the top prize.
Fans are to expect a fun-filled Lunar New Year special with TxT and ENHYPEN. The show aims to celebrate the welcoming of the New Year together with the many K-pop fans located not only in Korea but around the globe as well.
Both boy bands have successfully risen in fame and success, Tomorrow by Together's third mini-album "Minisode1: Blue Hour," which was released last year ranked 25th on "Billboard 200," a feat that is not easy to reach.
ENHYPEN, on the one hand, has garnered four rookie awards within two months of their debut. The group has also gained a massive international fan base and was dubbed as "The Best Newcomer of 2020."
"Playground" is set to be broadcasted on JTBC2 on the 11th at 8 AM and the second episode will be on the 12th the same hour. The episodes will also be re-broadcasted continuously on the 14th from 10 AM.
© 2022 Korea Portal, All rights reserved. Do not reproduce without permission.