A Trailer For Zack Snyder's 'Justice League' Will Officially Unveil This Valentine's Day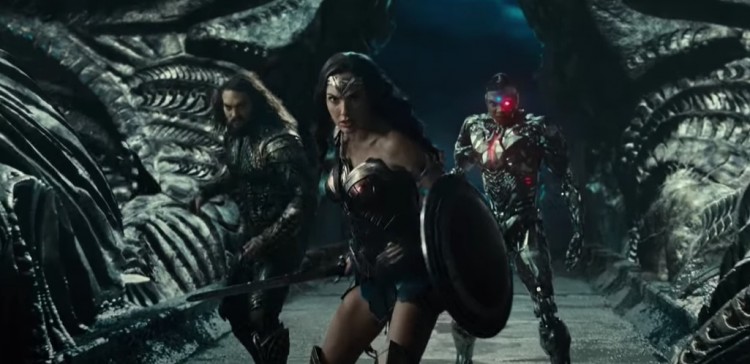 This Valentine's Day, a new trailer of "Zack Snyder's Justice League," or what fans commonly call the "Snyder Cut," will officially unveil, according to the filmmaker.
"On the goal line. Trailer drop 2/14/21 9:14am PST #SnyderCut #ZackSnydersJusticeLeague," @ZackSnyder posted on Twitter.
Also, the high-definition clip of Superman wearing his black suit has been released from Zack Snyder's "Justice League." It also showed the DC Comics lead superhero arriving at the estate of Batman's alter-ego, Bruce Wayne. There will also be a new look of Jared Leto's Joker in the film.
"Justice League" will launch on HBO Max as a four-hour movie this March 18th. This was originally revealed at the DC FanDome, including how it will be divided up into four parts of one-hour each, "but Snyder's new comments seem to indicate it will solely be released as the one-off film instead of the four-part series," Screen Rant said.
Said to be what will appease fans after the previous "Justice League" film, Zack Snyder's "Justice League" will see Bruce Wayne enlist the help of his newfound ally, Diana Prince, to face their enemies. The two work together as they recruit a team of metahumans that will stand against the threat. It will also include Superman with his selfless acts, Aquaman, Cyborg, and The Flash.
"Justice League" will feature the screenplay from Chris Terrio in partnership with Zack Snyder for the story, and stars Ben Affleck as Batman, Henry Cavill as Superman, Gal Gadot as Wonder Woman, Ezra Miller as The Flash, Jason Momoa as Aquaman, Ray Fisher as Cyborg, Willem Dafoe as Nuidis Vulko, and Jeremy Irons as Alfred Pennyworth.
Also in the cast are Jesse Eisenberg as Lex Luthor, Diane Lane as Martha Kent, Connie Nielsen as Queen Hippolyta, J.K. Simmons as Commissioner Gordon, and Amy Adams as Lois Lane.
© 2023 Korea Portal, All rights reserved. Do not reproduce without permission.