BTS Is What Inspires This Japanese Sign Language Artist To Heal People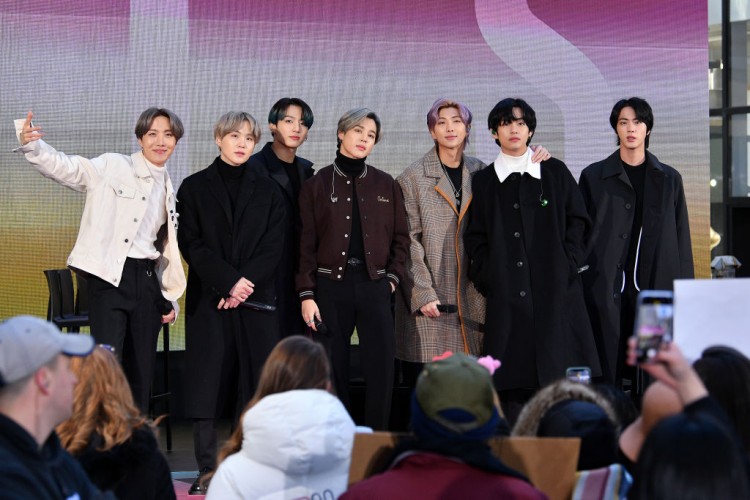 BTS has been inspiring 31-year-old Japanese sign language artist Saori Fujimoto who shares she utilizes their music to heal people.
She is likewise a TV personality who considers herself a sign language artist more than an interpreter. She does not only interpret for individuals who have totally or partially lost their hearing but also performs K-Pop songs in her unique ways to help others appreciate their music. BTS is one of her inspirations.
She has previously performed sign language for BTS' "ON" and "Dynamite," among many of the K-Pop artists' songs, gaining support from fans around the world.
"BTS often relays philosophical messages through its songs and brings solace to people worldwide," Saori Fujimoto said.
She added she wants to create content with music that everybody can appreciate, including the hearing-impaired. She shares how she blends sign language with choreography to make her presentation more spontaneous. Nonetheless, she does not put emphasis on dance movements, so people cannot misunderstand the meaning of the song lyrics.
Saori Fujimoto further said that many hearing-impaired people are not familiar with the Korean language and its grammar. Thus, she has to strive to express them via the lyrics of K-Pop songs.
She once visited Korea ahead of the 2018 PyeongChang Olympics and the Paralympics. It was the time she started to learn Korean Sign Language after the Games, touched by the passion and the spirit of the Para-athletes in the hopes of healing people.
She believes the sign languages of these two countries share common values but are distinct due to their cultural differences.
Even the BTS artists like V has previously used sign language to communicate with the fans. He used sign language in his greetings to the 2020 graduates. He clapped his hands in sign language at the end of his congratulatory greeting. The gesture was the language to cheer up.
© 2021 Korea Portal, All rights reserved. Do not reproduce without permission.