Chrissy Teigen Begins Recovery At Home After Surgery For Endometriosis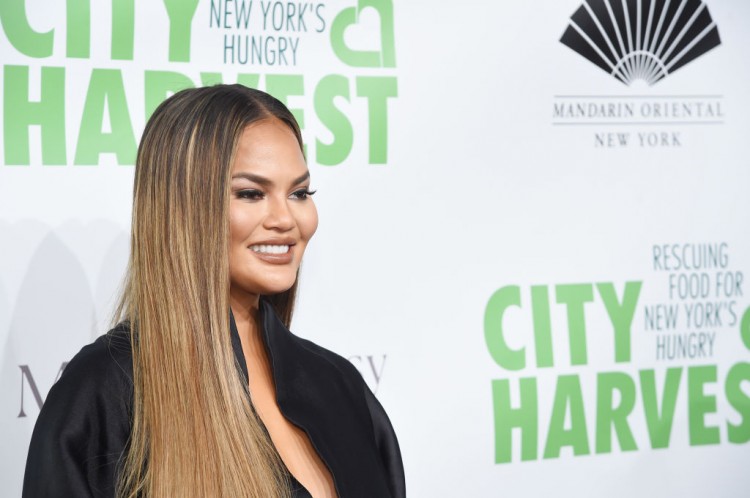 Every person suffers from a health condition that should be treated, even your favorite Hollywood stars. Thirty-five-year-old Chrissy Teigen is back home after her surgery for endometriosis in the hospital.
The television personality and model took to Instagram to share a video of herself in her bed at the hospital she posted on the social media platform's Story feature.
She said, "I'm OK, and I'm back home now."
Chrissy Teigen also shared clips of herself playing Nintendo Switch while at the hospital. She also revealed her stomach, bandaged with up to three gauze squares, each of these squares with a tiny heart drawn on them.
The TV personality was diagnosed with endometriosis, a disease amongst women in which the tissue similar to the tissue that usually lines in the uterus or the uterine lining, known as the endometrium, grows outside the women's uterus.
Her surgery came in the same week her son Jack was scheduled to be born. In September, Chrissy Teigen suffered a pregnancy loss at the 20th week. Together with her husband, John Legend, they have two children, four-year-old Luna and two-year-old Miles.
She has been sharing contemplative posts on social media to let fans know that she is doing well. There were snapshots of her and John Legend shooting the music video for the song "Wild" when she was 10 weeks pregnant.
Chrissy Teigen revealed how the video would take time to get together so she decided to share this news with her fans. She added she never imagined what would happen over the next ten weeks, noting how she is uncertain she will be able to watch the video again without sobbing. In her Instagram post in December, she also revealed she would not be pregnant again, saying she is fortunate to have "two amazing little ones who are transforming into bit little people" every day.
© 2021 Korea Portal, All rights reserved. Do not reproduce without permission.