'The Penthouse' Officially Launches Season 2 Teaser Poster With Lee Ji-ah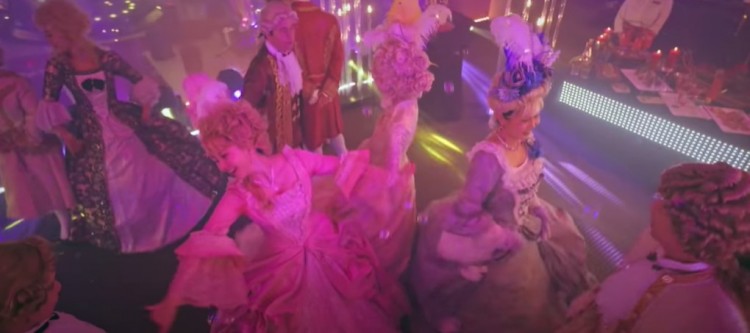 The official poster teasing the second season of the popular SBS K-Drama "Penthouse" has been unveiled. It is not just any other teaser.
It is giving fans a hint on what they should expect next. "Penthouse" Season 2's official poster was unveiled on the official website of SBS. It shows the same eight characters from the first season's poster.
It features all the "Penthouse" Season 2 characters looking up, seemingly looking at the upward direction of the high-rise building, the setting of the series.
Yet, fans noticed a detail that is literally freaking them out. Korean actress Lee Ji-ah is on the second season poster as well. She starred in the television series "Beethoven Virus," "Thrice Married Woman," "Athena: Goddess of War," "Me Too, Flower!" and so much more.
Fans are hinting she will return in the next season. They have been speculating on the character she will portray in the show, posting plot twist speculations that she will actually portray a twin.
Meanwhile, the "Penthouse" Season 2 cast has begun the script reading on Wednesday, February 3rd, and present were Eugene, Um Ki-joon, Kim So-yeon, Bong Tae-gyu, Eun-Kyung Shin, Yoon Jong-hoon, Yoon Joo-hee, Park Eun-seok, Ha Do-kwon, and more stars in participation.
Korea Portal is in action to see the actors and actresses greeting each other when they saw each other once more after taking a break from season one. Also present were director Joo Dong-Min and screenwriter Kim Soon-ok.
"Let's do a good job throughout the next seven months. I hope that we will be able to look back and say that we're proud and that we enjoyed it," the director stated.
The K-Drama series' upcoming second season also unveiled the character of Eugene, Oh Yoon Hee, prepared for taking her revenge.
"Penthouse" Season 2 will premiere on February 19th.
© 2021 Korea Portal, All rights reserved. Do not reproduce without permission.