Did You Know This BLACKPINK Song Should Have Been Given To 2NE1?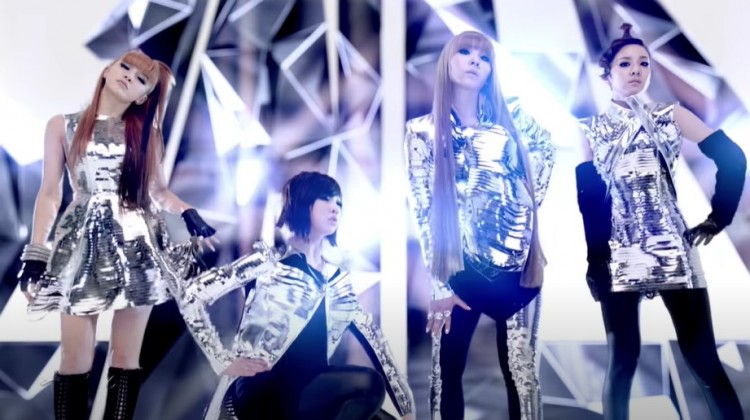 2NE1's Minzy lately guested on a radio show where she discussed new chapters in her career since she will become the boss of her own business, as well as shared that BLACKPINK's "As If It's Your Last" was supposedly originally by her K-Pop group.
2NE1 is one of the most popular K-Pop groups who popularized songs such as "FIRE," "Can't Nobody," "I Don't Care," "COME BACK HOME," "You and I," "Clap Your Hands," and so much more. It consists of Bom, CL, Dara and Minzy. The K-Pop group has been part of YG Entertainment since 2009.
During her radio interview, the 2NE1 singer also discussed how her fellow K-Pop singers are doing. She shared how Park Bom is focused on her diet, as she has been interested in her well-being. CL is recording her music, and Sandara Park is busy with her variety programs.
"Sandara Park is very skinny," Minzy said. "If I take a picture with her, I look really big. I had to lose weight in order to appear similar in size to her. It was very hard."
She also said how four of them in 2NE1 were originally supposed to have their solo debuts, but YG Entertainment, their management's producer, decided they will do well as a group with their recording of the song, "Pretty Boy." The singer also said she has previously been cast by SM Entertainment, a different entertainment agency, and was supposed to be part of f(x).
BLACKPINK, who conducted their first live stream concert this year on January 31st, has a song that was supposedly sung by 2NE1, according to Minzy's statements. The song "As If It's Your Last" has been originally for 2NE1.
Minzy said their group had previously prepared the recording, but then there were songs already included in the album.
© 2023 Korea Portal, All rights reserved. Do not reproduce without permission.