Stray Kids' Han Apologizes After Criticisms Over His 'Offensive' Song Lyrics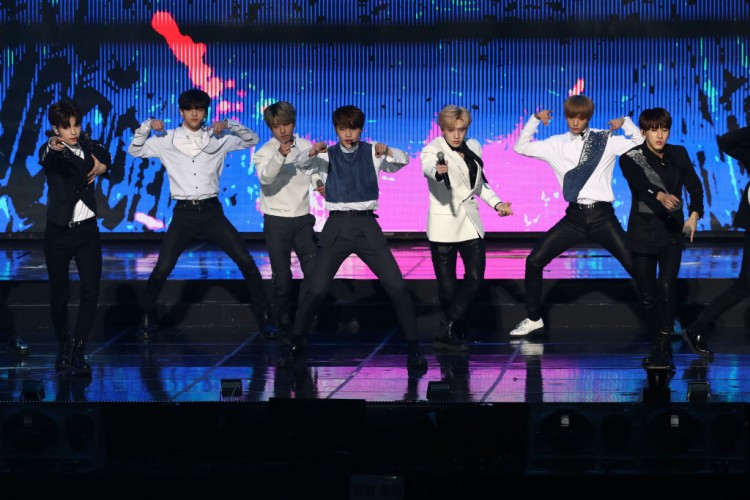 Stray Kids' Han has released his apology on Tuesday after posting his official statement on Twitter. This is following fans' criticisms over allegedly racist phrases and "N-slurs" in one of the singer's pre-debut raps.
"Hello, this is Stray Kids HAN. First, the lyrics I wrote around 2013 when I was 13 years old have caused great concern to fans and many others. Without any excuse, this is completely my fault. I sincerely apologize," Han wrote in a letter posted on the Twitter account of @StrayKidsGlobal.
The controversial lyrics were heard from a sound clip that featured offensive terms, curses, and disses that the fans did not like. They also pointed out the N-slurs in the latter part of the song.
The singer uploaded the track on his personal YouTube channel prior to debuting as one of the members of Stray Kids. The video has already been deleted, but there were fans who reuploaded the video and the song's soundbyte on Twitter.
Han is said to write the song in 2013 when he was 13 years old. There were netizens who said he should learn from his mistakes, demanding that he releases his apology for the allegedly insulting lyrics.
He added in his apology letter how he created the lyrics without being aware he would hurt other people. He also apologized for this.
"Because of this, I feel greatly ashamed of myself for writing such lyrics in the past. As I fully understand that such behavior cannot be excused simply because of young age..." Han added.
He then vows to perform on stage with a "righteous heart." Comprising members Bang Chan, Lee Know, Changbin, Hyunjin, Han, Felix, Seungmin, and I.N., Stray Kids popularized the songs that include "Back Door," "God's Menu," "Hellevator," "Side Effects," "Get Cool," "Victory Song," and so much more.
© 2021 Korea Portal, All rights reserved. Do not reproduce without permission.