Kang Daniel In Talks For His Acting Debut In Disney+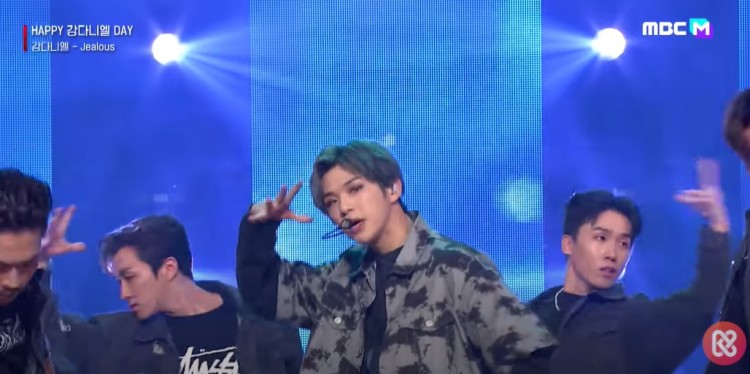 Kang Daniel is looking forward to his comeback, sharing a captivating teaser video to be launched on February 16th at 6 p.m. KST. Also, he is in talks for a Disney+ acting role, playing the role of an aspiring police officer. Korea Portal has the details.
Kang Daniel would be starring in a Disney+ police drama titled "Our Police Course," according to KPopStarz. The artist has been offered the lead role or the protagonist in this drama that tackles the lives of police university students. He is reviewing it, the source from his agency KONNECT Entertainment noted.
This upcoming Disney+ show presents the aspirations, challenges, and the love life of police university students. The story revolves around young adults in 2000 who are going through college life in their own unregretful ways in Korea's conservative universities.
Kang Daniel's role will be Wi Seung Hyun, an honors freshman at Korean National Police University. He admires his father a lot who is the Commissioner of the Gyeonggi Dongbu Police Agency. He wants to follow in the footsteps of his father but is challenged when he gets involved with a woman named Go Eun Gang.
Should he accept his role in the drama, it will be one of the fewest K-Dramas on Disney+ as most Korean dramas present on Netflix.
The soon-to-be Disney+ star unveiled an interesting 15-second teaser video with the date of the official release. It is part of his comeback slated later this month.
Kang Daniel is a singer, songwriter, and entrepreneur in South Korea whose claim to fame was after championing in the second season of "Produce 101," a reality competition series. He is also a former member of the Wanna One K-Pop group derived from the show.
After his debut with Wanna One in 2017, he chose to prioritize his musical career despite offers he received in dramas. Will Kang Daniel be part of the Disney family?
© 2021 Korea Portal, All rights reserved. Do not reproduce without permission.