Kim Yo-han Of WEi Endorses The North Face's Jeju Island Collection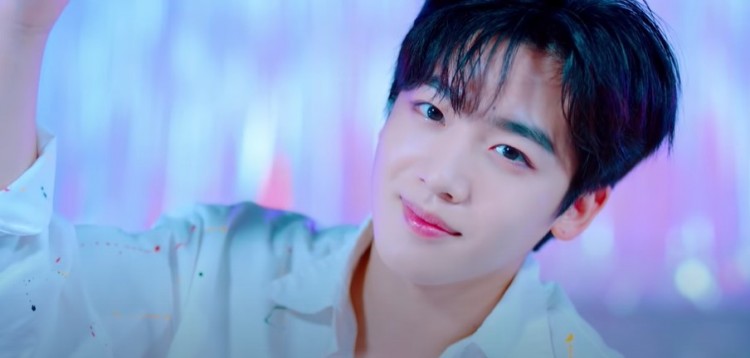 Naver News has the scoop that WEi's Kim Yo-han is officially endorsing the Jeju Island collection of the renowned outdoor recreation brand, The North Face.
Kim Yo-han, or popularly known as Yohan, has teamed up with The North Face to promote their New Eco collection featuring products from Jeju Island. He is a member of the K-Pop group WEi who made his solo debut with the digital single "No More" in 2020.
Jeju Island is a world-renowned tourist attraction and island in South Korea famous for its beaches, volcanic landscape of craters, and cave-like lava tubes. The North Face has selected to feature this tourist destination in its collection.
In his official photos with the outdoor brand The North Face, Kim Yo-han wears the brand's mint anorak, reflecting the nature of Jeju Island. They can be found in the February issue of Singles and on the official website.
Previously, the K-Pop singer has also been tapped by The North Face to promote their "White Label" series for the outdoor brand's Spring/Summer 2021 collection. This KakaoTV "A Love So Beautiful" actor is the perfect choice for the brand, as he has once been a successful athlete who represented in the national taekwondo competition prior to his debut in the music industry.
"A Love So Beautiful" tells the story of Shin So-i, a 17-year-old high school student who starts a relationship with Cha Heon, who happens to be his classmate and childhood friend. They live near each other. It features actors and actresses Kim Yo-han, So Ju-yeon, Yeo Hoe-hyun, Cho Hye-joo, Jeong Jin-hwan, Park Jie-won, Kim Dong-kyu, Choi Bo-min, and Yoo Ji-yeon, among many others.
Kim Yo-han is also interested in winter sports. This recent endorsement will further highlight his athletic personality. The North Face sells jackets, shirts, pants, duffels, and more.
© 2021 Korea Portal, All rights reserved. Do not reproduce without permission.