Song Joong Ki Surrounded By Blood And Shocked Fans In New 'Vincenzo' Trailer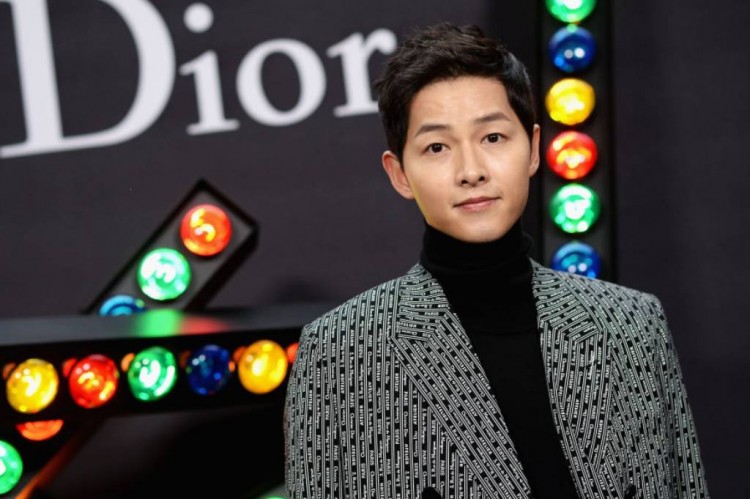 Many fans are already thrilled about the upcoming new television series of Song Joong Ki. Recently, a new teaser for Vincenzo was released and avid followers of the South Korean actor could not help but be shocked with what they saw.
The teaser clip featured Song Joong Ki wearing an all-black ensemble while holding the scale of justice and gun. There was even bloodshed seen around the Vincenzo lead star.
"I'm not here to negotiate but to deliver a warning because I'm going to be the one making the judgment because I'm going to be the one making judgment," Song Joong Ki said in the video. The teaser, clearly, suggested that the former husband of Song Hye Kyo is up to something and Joong Ki's avid supporters can expect action-packed scenes in the imminent series.
For starters, Vincenzo centers on the story of an Italian lawyer, who also happens to be a member of a Mafia. The character of Song Joong Ki was actually born in South Korea but was, later, adopted by an Italian family.
Vicenzo Cassano was forced to return to South Korea after he had some disagreements with his associates within the organization. He would then cross paths with another lawyer and an intern, portrayed by Jeon Yeo Bin and Taecyeon, respectively. The trio is said to work together to go after criminals or bad people at large.
As of this writing, the Vincenzo trailer has garnered a total of 111,724 views already. It also got more than 2,800 likes and hundreds of comments. The forthcoming television series is slated to be released this year. However, no official release date has been announced until now.
To recall, it was in July 2020 when Song Joong Ki received the script and offer to do the show. Fortunately, the Descendants of the Sun actor positively considered the role. See the teaser below:
For more celebrity news and updates, keep your tabs open here at Korea Portal.
Korea Portal owns this article.
Written by Jaja Agpalo
© 2023 Korea Portal, All rights reserved. Do not reproduce without permission.