Meghan Markle, Prince Harry Dumped By Netflix? Streaming Giant Not Thrilled About Sussexes' Concepts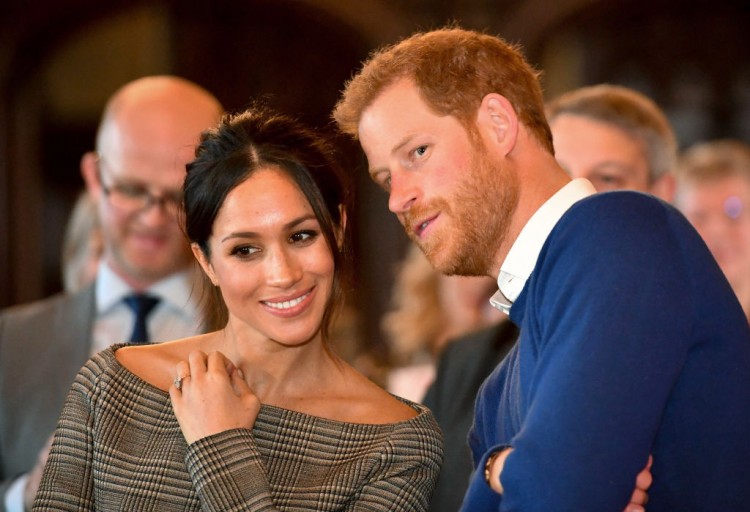 Meghan Markle and Prince Harry have signed deals with entertainment giants Netflix and Spotify in 2020. These moves are just two of the upcoming projects that the Duke and Duchess of Sussex would be involved in to realize their dreams of being financially independent after they announced their infamous royal exit.
However, New Idea Magazine, in its upcoming Jan. 25, 2020 issue, claimed that Netflix regretted signing a deal with Meghan Markle and Prince Harry. A source told the entertainment news publication that the higher ups of the American streaming company giant are not thrilled with the ideas of the Sussex pair.
"Word around town is that, despite the big game they talked at pitch meetings, Netflix aren't happy with what the Sussexes are coming up with," the unnamed insider told New Idea Magazine. "Which might be why there hasn't been a peep about what they're working from Netflix's publicity team," it went on.
The magazine even cited a report from Crazy Days and Nights, which claims that the bosses at Netflix are not happy with the "alliterate one," which allegedly refers to Meghan Markle, because the said projects have, reportedly, become vanity concepts. A tipster said everything has started to become more about Prince Harry's wife.
"I haven't seen the terms of their agreement, but Netflix isn't going to keep people around who aren't impressing them. If Meghan and Harry had this deal ripped out from under them, their finances could end up in serious trouble," the same informant stated. The news came just a few weeks after the launch of Meghan Markle and Prince Harry's Spotify podcast, which reportedly "debuted to less than stellar numbers."
Both Meghan Markle and Prince Harry have yet to comment on these unverified reports. Hence, devoted supporters of the Duke and Duchess of Sussex should take these claims with a grain of salt until everything is proven true and correct.
For more royal news and updates, keep your tabs open here at Korea Portal.
Korea Portal owns this article.
Written by Jaja Agpalo
© 2022 Korea Portal, All rights reserved. Do not reproduce without permission.