Meghan Markle Afraid Of Kate Middleton? William's Wife Rumored To 'Testify' Against Former Actress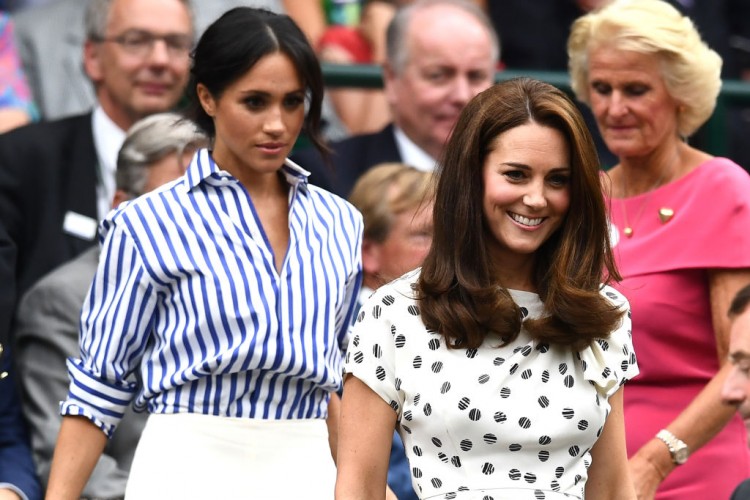 Meghan Markle and Kate Middleton feud rumors continue to make waves online even after the Duchess of Sussex decided to ditch the royal life for good in March 2020. Speculations are rife that the two duchesses have yet to iron out things between them even if there have been reports claiming that their husbands, Prince Harry and Prince William, have started rekindling their strained relationship.
New Idea Magazine, in its upcoming Jan. 25, 2020 issue, claimed that Kate Middleton could be one of the many reasons why Meghan Markle decided to retreat from her lawsuit against Mail on Sunday. An unnamed source told the entertainment news outlet that the Duchess of Cambridge could testify against her own sister-in-law, in favor of the British publication.
"Whether it's true or not, nobody knows for sure - obviously the Mail's representation would keep something like that under lock and key, but Meghan is convinced they've got someone huge on-side," the same insider claimed. If the hearsays are true, then royal followers could expect a "courtroom clash" between Meghan Markle and Kate Middleton amid their never-been-confirmed feud.
The tipster said that this could be Kate's revenge after she and William were left to shoulder their generation's responsibilities when Meghan and Prince Harry left them "high and dry" after they stepped down as senior working royals. "[The Cambridges] absolutely cannot have the Sussexes destroy Buckingham Palace's relationship with the media over a petty copyright and privacy squabble," the informant went on.
Both Meghan Markle and Kate Middleton have yet to comment on these unverified reports. So, devoted supporters of Prince Harry and Prince William's wives should take these speculations lightly until everything is proven true and correct.
For more royal news and updates, keep your tabs open here at Korea Portal.
Korea Portal owns this article.
Written by Jaja Agpalo
© 2023 Korea Portal, All rights reserved. Do not reproduce without permission.