Is Nicole Kidman Pregnant? Actress And Keith Urban Said To Welcome Their Baby Boy Soon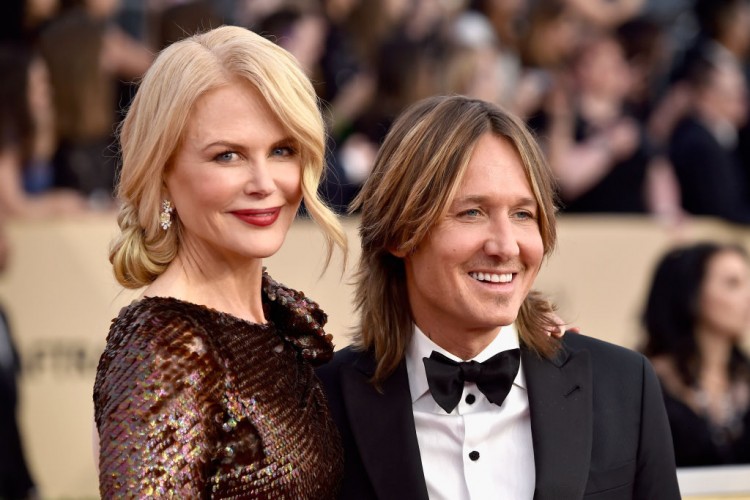 Nicole Kidman and Keith Urban have been together for almost 15 years already. The couple has maintained a strong front amid the speculations that their marriage is hitting rock bottom. Now, there are claims that Nicole and Keith just welcomed their new baby.
New Idea Magazine, in its upcoming Jan. 25, 2020 issue, claimed that Nicole Kidman and Keith Urban are very much eager to adopt a baby boy. The Moulin Rouge actress is said to be hoping to have more children after the birth of her youngest daughter, Faith, a decade ago.
A source told the entertainment news website that Nicole Kidman and Keith Urban have started processing the adoption. The pair, according to reports, has also been working with agencies to find the perfect baby boy to join their small family.
"Nicole took one look at that baby during casting and melted. She told anyone within earshot she would love a baby boy and it's been her husband's dream to have a son ever since they met," the tipster told New Idea. The same informant claimed that the Big Little Lies star has been planning to name her soon-to-be-adopted-son Anthony Robert, after the names of her and Keith's fathers.
The insider furthered that Nicole Kidman and Keith Urban have been planning to proceed with a formal adoption to the United States before the year ends. It stated that adoption in America is a lot easier than in Australia, where the actress and singer are residing at present. Because of this, the couple plans to fly off to the U.S. once the lockdowns are over.
While these reports could be true, it should be noted that Nicole Kidman and Keith Urban have yet to confirm these reports. So, avid followers of the couple should take these unverified reports with a huge grain of salt until everything is proven true and correct.
For more celebrity news and updates, keep your tabs open here at Korea Portal.
Korea Portal owns this article.
Written by Jaja Agpalo
© 2021 Korea Portal, All rights reserved. Do not reproduce without permission.