Koreaboo: BLACKPINK's Jennie Owns Bed Costing More Than Two Years Of College Tuition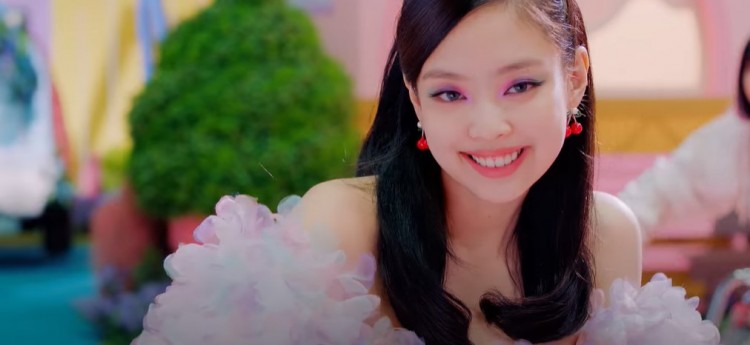 Young and rich -- Korean media website Koreaboo reported about BLACKPINK's Jennie owning a mattress that is costing more than two years of your college tuition fee. It is not just any other college tuition, but the cost of tuition fees in the United States, the media outlet said.
The bed was noticed by the BLINKs, who found out that Jennie's bed is from Hastens, a luxury brand of bed and mattresses. Hastens offers beds, accessories, and so much more. There is no confirmation as of press time on which model her bed is from, but the fans speculated it is based on a double-topper design.
If this is indeed the unit, Koreaboo reported it costs above US$20,000. The Eala model, if it is indeed Jennie's bed, would cost around US$20,855 to US$28,000 for the king-sized unit.
Meanwhile, Jennie is also poised to become co-owner of Korean fashion brand Nieeh? If the project will push through, she is the perfect choice because she often posts selfies featuring luxury brands on her social media.
W Korea also recently interviewed BLACKPINK Jisoo, who shared about the superpower she wants to have. She told the magazine, "I don't want something extreme or any huge superpower that can change my life. Maybe the ability to change and prepare for bed after working hard like today?"
That would be a unique idea for a superpower. Jisoo also shared how she defines happiness in the interview, saying that when she was young, it is best for her to be happy, but later on, she realized that the people around her are her source of happiness.
She also said that when she sees everyone around her happy, this will be the "near-perfection happiness" for her.
BLACKPINK has their first live stream concert this 2021 titled "THE SHOW" this January 31st.
© 2023 Korea Portal, All rights reserved. Do not reproduce without permission.