BLACKPINK Jisoo Heartbreak: Fans Urged Bashers To Stop Mocking, Forcing Songstress To Speak English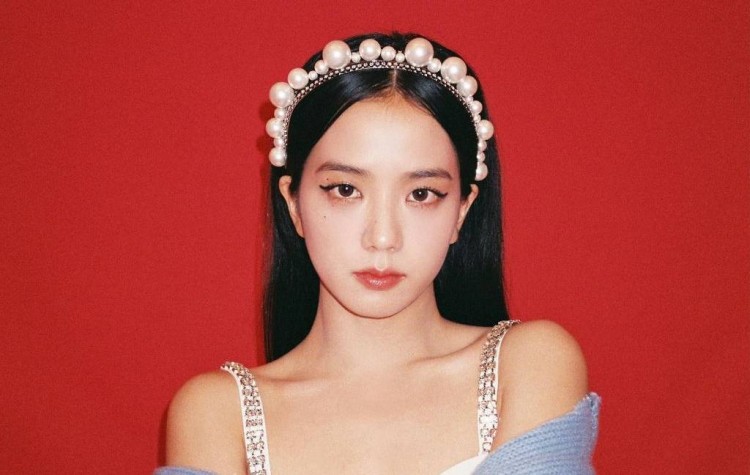 BLACKPINK is, undeniably, considered as one of the biggest girl groups around the world. As a matter of fact, Jennie, Lisa, Rosé, and Jisoo have proven their influence and star power when all tracks of their latest album called "BLACKPINK: The Album" have dominated several music charts and broke numerous records.
Despite their success, there are still some who criticize the "Lovesick Girls" singers. BLACKPINK member Jisoo, in particular, is slammed for being not able to speak English fluently. Avid supporters of the co-member of Jennie, Lisa, and Rosé were quick to defend the Snowdrop star.
One fan took to Twitter to call out BLACKPINK member Jisoo's critics and urged them to stop mocking her accent and capacity to speak the language. Another Twitter user stated that, no matter how great or perfect you are as a person, there would still people who would hate you even if you have not wronged them in any way.
See This photo's??! This is Jisoo,even she can't speak English or what she's still the BEST and no one can change that.Y'all making it a big deal if she can't speak english. #ProtectJISOO pic.twitter.com/0CvszFz870 — jennie_gxcci16 (@Princes99533461) January 20, 2021
Making fun of others who can't speak english is not funny.Jisoo is born in Korea so don't force her to speak English. #ProtectJISOO pic.twitter.com/ik58QPM31X — jennie_gxcci16 (@Princes99533461) January 20, 2021
A third netizen said it is funny how some people force BLACKPINK member Jisoo to speak English fluently when they could not even talk in Korea. Another follower stated that she would always be there for the "Ice Cream" singer no matter what others say against her.
Just looked at the girls, they're the closest persons to jisoo. Did you ever see them making fun of her english? They're so proud of her. Knowing you guys don't even know her, and tried to making fun of her english just#ProtectJISOO #XenophobiaIsNotAJokepic.twitter.com/VJJZVpkRCf — JCh00~ (@whitejchuu) January 20, 2021
Jisoo doesn't deserve hate, she is always trying her best to communicate to us in english even if this is not her language! but don't obligate her to speak english! she is too precious and kind to experience this situation. we love our jisoo!#ProtectJISOO#XenophobiaIsNotAJoke pic.twitter.com/VPGVEIpHck — Levi (@Levi030523) January 20, 2021
In 2019, Jisoo was also the talk of the town when some fans noticed that she does not speak a lot during interviews with her BLACKPINK co-members Jennie, Lisa, and Rosé. Some think that it is really "odd" and "weird" that Jisoo is quiet and timid even if she is a part of the world's biggest girl group.
Devoted supporters of Jisoo, then, explained that Jisoo does not speak much during interviews as she may not feel comfortable in speaking English. Instead, the "BOOMBAYAH" hitmaker just keep quiet most of the time. Others even said that Jisoo could be as shy as Lisa, who does not say anything at times because she is shy.
For more K-Pop news and updates, keep your tabs open here at Korea Portal.
Korea Portal owns this article.
Written by Jaja Agpalo
© 2021 Korea Portal, All rights reserved. Do not reproduce without permission.