TREASURE Sells 1 Million Albums In Five Months, Becoming Second-fastest Boy Group To Accomplish This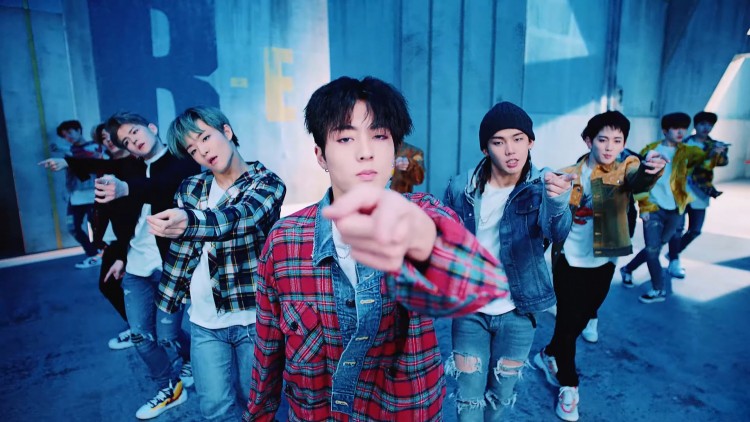 YG Entertainment's youngest group, TREASURE, conquered the hearts of many k-pop lovers as they achieved exceptional cumulative album sales. TREASURE accomplished this feat only five months after its debut.
As per YG Entertainment, the TREASURE's new "The First Step: Treasure Effect" album's overall orders as of January 19 was nearly 300,000 copies. It is the first-week sales of the group since they released the album on January 12. Comparing to their previous three album's sales, they achieved their highest first-week record with this new album.
From "The First Step: Chapter" to "The First Step: Treasure Effect," their combined album sales already surpassed one million. And as a rookie group, this is a very significant event. With this feat, they are now the second-fastest boy group selling a million albums in a short span. Wanna One is the first-fastest boy group to sell a million albums within four months. Next to TREASURE is EXO, who became a million-seller after one year and four months.
Recently, the boy group TREASURE sold over 700,000 copies with their first three albums, within three months from their debut. Among the Korean artists who debuted last year, it was by far the highest sales recorded in 2020.
TREASURE debuted in August last year. Since then, they have first set admiration in countries like South Korea and Japan. The two countries accounted for 26% total sales of their albums. That is bigger than other sales from consumers like in the US with 3%, Europe with 8%, China with 15%, and other Southeast Asian countries with 20% sales.
TREASURE has four Japanese members, namely, Mashiho, Yoshi, Haruto, and Asahi. These are a few of the reasons the group immediately gained popularity in Japan. Their first title track, "Boy," which Choi Hyun Suk co-wrote with Haruto, gained global success in several countries, including Japan. "Boy" became number one in many huge streaming platforms like Rakuten, AWA, and Line Music chart.
© 2021 Korea Portal, All rights reserved. Do not reproduce without permission.